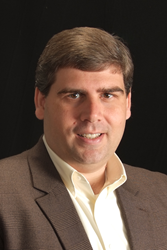 Nashville, Tennessee (PRWEB) December 31, 2014
digiChart, Inc., the nation's leading OB/GYN specific EHR company has named Rodney M. Hamilton, M.D., president and chief executive officer.
"Dr. Hamilton joined digiChart in March 2014 as chief operating officer and has quickly become an essential part of the organization and leadership team," says Dr. John Doulis, acting chief executive officer of digiChart and chief information officer of MedCare Investment Funds. "Technological innovation is a cornerstone of our strategic vision, and Dr. Hamilton brings significant experience from a healthcare delivery perspective and clearly understands how technology can support and enhance our physicians' practices."
Prior to joining digiChart, Hamilton was CMIO for Informatics Corporation of America (ICA) providing clinical leadership and support to numerous departments including Product Development, Client Services, Sales and Business Development, and Marketing. Hamilton's rich experience also includes serving as CMIO and managing director of the Product Strategy practice for PointClear Solutions, Inc., a technology consulting firm dedicated to developing highly usable and impactful healthcare solutions, as well as Corporate Director of Medical Informatics for Vanguard Health Systems. Earlier in his career Dr. Hamilton held a number of positions within McKesson's information technology division.
Dr. Hamilton is a board-certified pediatrician and a founding member of a local pediatric practice where he implemented, used, and administered an ambulatory EHR in that setting. He is a long standing member of the American Medical Informatics Association and has previously served on the Health Informatics Taskforce of the Federation of American Hospitals and the National Quality Forum's Clinical Decision Support Technical Expert Panel.
Since joining digiChart, Dr. Hamilton and his new management team have put in place systems and processes to ensure the specialty EHR company continues to serve its clients with best of breed technology and unparalleled, dedicated support.
###
About digiChart
digiChart delivers a comprehensive, specialty electronic health record (EHR)system, as well as practice management and revenue cycle solutions through strategic partnerships to help its practitioners improve quality, increase revenue and enhance patient relationships. The company's flagship offering is tailored to the specific workflow needs of OB/GYN providers and is the EMR of choice for hundreds of practices nationwide. A privately-held company, digiChart is based in Brentwood, Tennessee with investors including MedCare Investment Funds and Vanderbilt University Medical Center. For more information, call (877) 634-2727 or visit http://www.digichart.com. Follow digiChart on Facebook, Twitter and LinkedIn.
To learn more, visit http://www.digichart.com
Contact:
Kathy Gill
615.777.2730
kgill(at)digiChart(dot)com