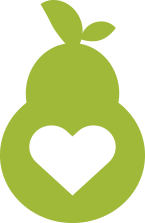 Dating apps are missing a crucial component: quality connections made by trusted friends
Belmar, New Jersey (PRWEB) December 31, 2014
Creative Characters is excited to announce the release of their new mobile application, Pear Friends, available on both iOS and Android. The free application allows users to introduce friends and acquaintances to compatible pairs. An innovative mobile development company, Creative Characters believes this new application will vastly improve the social dating marketplace.
What separates Pear Friends from other dating apps like Tinder, OKCupid, and Match.com? Instead of an algorithm set by the app, users are matched up by the people they know best: their friends. Pear Friends provides an alternative to other apps with limited features while factoring in location, behaviors and most importantly, friends. There is no limit to the amount of profiles one can go through, and only people available in the dating pool are shown. Users are able to search through all of their friends' networks - it's not dependent on how many have the Pear App downloaded.
Chris Delany, CEO of Creative Characters, states, "Dating apps are missing a crucial component: quality connections made by trusted friends. Our team has perfected a simple way to introduce, set up, or match potential singles." Having spent the majority of 2014 building and refining this app, it is now available to download on iOS and Android. Pear Friends enables a streamlined approach to connecting single friends on Facebook through a modern user-centric interface. Mr. Delany, who is married himself, is able to use the app in order to pair single friends in hopes of sparking a relationship.
Pear Friends is now available to download for free worldwide on both iOS and Android platforms. Since launching in Mid-December, Pear Friends has been picking up traction with over 3,000 installs and 400+ connections in nine different countries, with the latest versions and updates slated for early January 2015. Mr. Delany and team are updating the application to incorporate feedback from its users. "The feedback from the users is the foundation for the app and its future," Mr. Delany adds.
Please visit http://pear.me/ for more details on the app.
The Pear Friends app is developed by Creative Characters, a web and mobile development company founded in 2004.