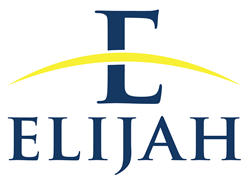 Chicago, Illinois (PRWEB) December 31, 2014
Elijah has announced the release of eDiscovery Integrator 5.0, an industry leading project management platform. In highlighting Elijah as one of the 20 Most Promising Legal Technology Solution Providers in 2014, the December 2014 issue of CIO Review specifically cited to eDiscovery Integrator's ability to help clients take control of the entire litigation life cycle and manage costs. eDiscovery Integrator 5.0 allows clients to manage all case decisions, streamline communication, create job tickets, share documents and calendars, securely transfer data and create an audit trail of all associated activity. New features in Version 5.0 include an integrated budget and expense system, enhanced alerts and notification systems, and enhanced document repositories for project-related documents.
"Elijah clients consistently have praised eDiscovery Integrator's functionality and ease of use, and our latest release demonstrates our continued commitment to enhance the user experience," said Elijah president Andy Reisman. "A core part of our mission is to make our clients' lives easier, and eDiscovery Integrator represents an important means to help fulfill that goal."
About eDiscovery Integrator
eDiscovery Integrator is an on-line project management application that provides a complete, transparent and customizable "cradle to grave" litigation solution. Through eDiscovery Integrator clients can take control of the entire litigation lifecycle, with a single point of contact available 24/7 to manage all case data, communications, work tickets, project documents, calendars and secure data transfer. eDiscovery Integrator is scalable, customizable, and secure and enables practitioners to become more effective at every phase of litigation and greatly reduce non-billable time.
About Elijah Ltd.
Founded in 2003, Elijah Ltd. is an industry leader in providing electronic discovery, computer forensic and cyber security solutions. Elijah has been recognized as one of the 20 Most Promising Legal Technology Solution Providers for 2014 by CIO Review, as a "Top 100+" eDiscovery provider by Complex Discovery and among the top twenty companies nationally in eDiscovery processing capacity. Elijah is called upon by many of the largest law firms and Fortune 500 companies to meet their computer forensic, eDiscovery and cyber security needs. For additional information, please visit http://www.elijaht.com or call 866-354-5240.