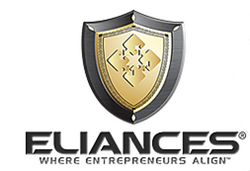 "Cultivating relationships is central to growing a business of any size or type," said David Cogan, Director of Eliances. "
Phoenix Arizona (PRWEB) December 31, 2014
Two All-Star organizations have teamed up to help build the Arizona local business and entrepreneurship community. The Phoenix Suns and Eliances, a leading entrepreneurship ROUNDtable, have created a partnership that will help both organizations enhance relationships with their clients, employees, friends and family.
The partnership will give Eliances members a direct point of contact for the Suns, and the NBA team will have a chance to build key relationships with Arizona entrepreneurs. "Cultivating relationships is central to growing a business of any size or type," said David Cogan, Director of Eliances. "The Eliances community is going to love this new perk of being able to have access to Suns tickets for the sake of business development. We're so excited to be able to partner with the Phoenix Suns in this way."
"The Phoenix Suns are very excited to be partnering with Eliances," said Graham Greytak, Marketing Partnerships at Phoenix Suns. "We look forward to a mutually beneficial partnership and to extending our relationship with the business community."
Entrepreneurs interested in learning more can go to Eliances.com and fill out the ROUNDtable form, where they can connect with others that want to participate and further develop their businesses with the resources offered by this growing entrepreneur community.
About the Phoenix Suns
The Phoenix Suns is a professional basketball team in Phoenix, Arizona. Members of the Pacific Division of the Western Conference in the National Basketball Association (NBA), the Suns play home games at the US Airways Center in downtown Phoenix, also known as the "Purple Palace." Learn more about the Phoenix Suns at http://www.linkedin.com/pub/graham-greytak/23/7bb/3
About Eliances
Eliances is a destination "Where Entrepreneurs Align". The organization hosts a weekly ROUNDtable. The ROUNDtable is one of many programs of Eliances where "action takes place," bringing together a high-level group of hybrid entrepreneurs with resources, influence, skills, contacts and imagination. Eliances also has on-line platform for entrepreneurs to educate, inform, connect, build and expand businesses. For more information about Eliances connect with them on Facebook at https://www.facebook.com/EliancesUSA or go to http://www.Eliances.com .