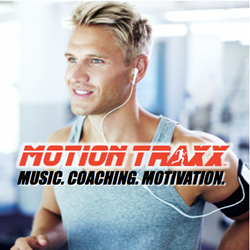 "With these Motion Traxx audio workouts, FITNESS Magazine is providing our readers with another tool that will help them enjoy their workouts and meet their fitness goals."
NEW YORK, NY (PRWEB) January 05, 2015
Women's publication FITNESS Magazine is partnering with Motion Traxx, a leader in audio workout content, to give FITNESS Magazine readers a new tool for their workouts. For the first time in publishing history, readers will be able to 'listen along' to streaming audio workouts that perfectly map to the cardio routines seen in a magazine. The FITNESS-branded audio workouts feature voiceover coaching from Lady Gaga's personal trainer, Teri Ann Krefting, set to motivating Dance music that's synced to the routine.
Typically, when the reader of a magazine sees a cardio routine, they have to 'memorize' the routine, which can be challenging. Alternatively, they can tear the page out of the magazine, but reading while moving is difficult. Then, they must continuously 'watch the clock' to make sure they are following the exact timing of the routine.
Now, readers can use the Motion Traxx app to get step-by-step audio guidance, along with motivating music, that takes them through the workout. This makes following the routines enjoyable, hands-free and hassle-free. According to Betty Wong, Editor-in-Chief of FITNESS Magazine, "At Fitness, we're committed to improving the health and lives of our readers. With these Motion Traxx audio workouts, we're providing our readers with another tool that will help them enjoy their workouts and meet their fitness goals."
Users can stream the FITNESS-branded audio workouts via the free Motion Traxx smartphone app, available now for iPhone and Android. Registered users get 5 free workouts and can do any workout in the app. After they use their 5 free workouts, users can subscribe for $4.99/month or $34.99/year for unlimited use. For more information users may visit MotionTraxx.com.
###
About Motion Traxx
Motion Traxx specializes in motivating people to exercise through workout music. Their soundtracks are designed to deliver motivation and improve the listener's workout, whether they are running outdoors or working out on cardio equipment. Motion Traxx is produced by Deekron, The Fitness DJ using an exclusive music mixing technique called Action Sync™, which goes beyond an ordinary playlist by engaging the pace, power, and flow of the music to enhance users' performance and maximize their results. Thousands of individuals around the world have used Motion Traxx to get fit, lose weight and even train for marathons. Motion Traxx is the highest-rated workout music on iTunes and has been downloaded or streamed more than 10MM times. Motion Traxx has created custom workout soundtracks for major fitness brands including Gatorade, Asics, Secret, and PowerBar. Motion Traxx is based in New York City. For more information visit http://www.motiontraxx.com. Follow Motion Traxx on Facebook and @motiontraxx on Twitter.
About FITNESS Magazine
Launched in 1992, FITNESS fuels women with strategies, motivation, and ideas for living healthy, active lives. Whether the aim is to lose weight, get strong, or eat more nutritiously, FITNESS gives its readers the tools to achieve their goals. Through its vibrant pages, tablet enhancements, and online tools, the brand delivers fun and effective workouts, easy and delicious food, and the latest health and beauty information with one result in mind: Bring success to every body. FITNESS is published 10 times a year by Meredith Corporation [NYSE: MDP], with a rate base of 1.5 million and an audience of 9.1 million readers. Fitnessmagazine.com is a destination that inspires more than 4.5 million unique visitors per month to live healthier every day. Visit us online at: http://www.fitnessmagazine.com | Facebook: Facebook.com/fitnessmag | Twitter: @fitnessmagazine | Instagram: Instagram.com/fitnessmagazine.
###
EDITOR'S NOTE: Deekron The Fitness DJ and all of the Motion Traxx fitness instructors are available for interviews and appearances. Ready to try a workout yourself?! Promotional access to the app and artwork are available upon request. Please email press(at)motiontraxx(dot)com or call (212) 380 - 3854.