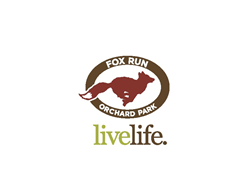 Orchard Park, NY (PRWEB) December 31, 2014
Fox Run at Orchard Park is featuring new community members of the month on their website. This month, the Downings and Shempps have their stories showcased.
Bill and Jean Shempp appreciate having Jim and Sarah Downing as neighbors at Fox Run. In fact, the Downings and Shempps have been neighbors before. Almost 30 years ago, the two couples raised their families in the same neighborhood in Buffalo. Bill and Jim were both in the field of engineering and become great friends, while Jean and Sarah shared a love of wine and baseball. Their vivacious attitudes lead to lively banter.
The Shempps and Downings both decided to move to Fox Run without consulting each other. It was fate that they became neighbors once again. The two couples each have a patio home right next to each other.
Sarah says, "We felt so much better about the move, knowing they'd be here."
Both couples have children across the country, but they insist that the decision to stay in Western New York and to live at Fox Run was the right one.
"This is where our life is, our friends," they said.
For the Downings and Shempps, the ability to maintain their long and dear friendship is a gift they all cherish.
About the company:
At Fox Run, residents are surrounded and supported by a family that includes fellow residents and Fox Run's staff, directors, board members, and their sponsor, The United Church Home Society, Inc. All working together, this family is committed to providing the best senior living experience possible to all the residents who live there. Within no time, residents are on a first-name basis with neighbors – not to mention the executive chef, healthcare administrator, executive director, and all of the Fox Run family. For more information, visit their website at http://www.foxrunorchardpark.com/.