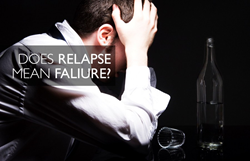 Being kind and reaching out to friends who relapse is an essential part of recovery.
Los Angeles, CA (PRWEB) January 06, 2015
Into the Heart of Addiction announces their newest featured blog article revealing why relapsing after some time sober is not a failure but an opportunity. Being perfect or expecting perfection from an addict or alcoholic is a set up for disappointment - both for the addict and his or her family. The article gives ten reasons why people relapse and speaks to the need for self-love and tolerance.
"When I exercise the adversity muscle and stay sober no matter what comes, I earn a little more gratitude, a little more self-esteem, a little more time. However, when I get off the recovery train, I forfeit my self-esteem, my dignity, the forward momentum is lost and I'm back at square one, nothing ever changes. It doesn't mean the trip was a failure, it's just time to jump back on," says Into the Heart of Addiction editor and writer, Martha Lockie.
To read more about why relapse does not mean failure read the article.
Into the Heart of Addiction is the New Life House http://newlifehouse.com recovery community's resource for parents and families of substance abusing youth. Writers are recovered addicts and alcoholics, their parents and professionals, who supply the public with an in depth look at the reality of substance abuse and the family system. New Life House believes that change and recovery occur as a result of living in a peer-centered community where young people and parents are held accountable. "This is a process that cannot be side stepped; being accountable is essential and ultimately the saving grace for a drug addict," says New Life CEO Mike Joly.