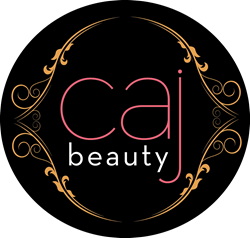 White Plains, NY (PRWEB) December 31, 2014
Caj Beauty is proud to announce that their Volumizing Dryer Brush that will be featured on QVC, January 2nd, 2015 as part of QVC's Friday Night Beauty segment airing from 10 p.m. to Midnight EST.
"I want Caj Beauty to remind women of their wonderful individuality," said Caj Beauty spokesman and celebrity stylist, David Evangelista. "I want them to aspire to be no one but themselves and realize the beauty they already posses with my products."
The Caj Beauty Volumizing Dryer Brush features an ion generator that produces the highest number of negative ions possible to dry hair faster while maintaining hair's natural moisture. Negative ions combined with Far Infrared heat and a 1-inch dual-bristled heated barrel leave hair looking smooth, shiny and fully of volume. Use on damp or dry hair to create curl, bend or wave.
About Caj Beauty
David Evangelista began his career 20 years ago and he immediately began styling hair for celebrities worldwide. He spent countless hours on talk shows such as The Rosie O'Donnel Show and The Early Show and has been nominated for five Emmy Awards. Yet the work that is most fulfilling to him is with what he calls "the new celebrity," wonderful women across the globe who don't need to walk a red carpet to be a star.
Creating Caj Beauty, a line of volumzing and shine generating hair styling tools and products, was a dream for David who wanted a line that works with a woman's natural hair type, transforming lifeless hair into voluminous styles that can easily be created at home. Using only the best ingredients and electronic technology, Caj Beauty and David Evangelista bring out the inner beauty in every woman.
Visit http://www.CajBeauty.com for more information about Caj Beauty.