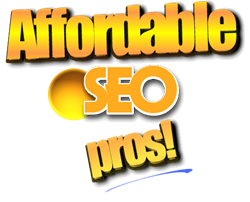 Having quality keyword research is an essential component to an effective internet marketing plan.
New York, NY (PRWEB) December 31, 2014
An incredibly diverse ad agency, Eye To Ad Media announces they will be offering clients advanced keyword research for all search engine optimization purchases.
Everyone who has even the slightest association with internet marketing has encountered the words "keyword research", but not everyone realizes how important it is. The right keywords can be a determining factor in whether a website succeeds or fails. Eye to Ad Media, a Denver, Colorado based Search Engine Marketing (SEO) firm is currently offering clients keyword research for no additional fee.
The firm has a global reach providing a complete menu of internet marketing services. SEO and keyword research play a dominant role in Eye to Ad Media's ability to be sure customer's eyes find the target website or ads. This ability can help improve the bottom line with its positive effect upon customer response. SEO and keyword research are just two of the components which Eye to Ad Media can utilize in developing custom marketing plans. Custom packages can also feature, as required, selections from this list: Website redesigns, branding, logo enhancement, protocol development, video production, animation, print media and broadcasting.
Many companies have outstanding products and services which have not achieved the level of awareness necessary to push sales/revenues upward at a satisfactory pace. Informed and consistent work with SEO and keyword testing can produce surprising results. Success with internet marketing does not depend on whether a business is large or small. It depends on the quality of the marketing plan and the use of correct options with appropriate tools for a sufficient length of time to produce measurable results. The staff is available to address individual problems and work with customers to develop realistic, affordable and workable blueprints for solving them.
The current offer of Keyword Research for no additional fee is a good example of the type of added value routinely found in good digital agency marketing packages. The company is currently accepting new clients from New York to California to Canada. Many of the client services such as URL registration, website hosting and SSL certificates are also available internationally through secure checkout systems.
Zach Wennstedt
1-800-481-8638
sales(at)eyetoad(dot)com