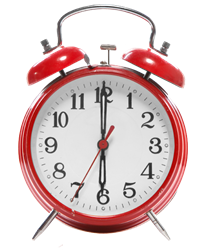 My monthly plan will allow you to accomplish the 21-day to a habit strategy and keep you focused on taking one new step a month to improve your health. -Dr. Marta Katalenas
Austin, TX (PRWEB) December 30, 2014
In her recent article published on Pediatric Center of Round Rock's website, Dr. Marta Katalenas, an Austin, TX pediatrician, promotes her 12-month healthy lifestyle challenge to help parents motivate their children in 2015 with New Year's resolutions that can be kept all year long. This challenge is designed to help families eat nutritious foods and become physically active. In the article, Dr. Katalenas recommends several physical activities and family meal planning routines that are simple to commit to and will ultimately improve the long-term health of every family member.
Dr. Katalenas promotes her 12 New Year's Resolution challenge by listing several meal plan options and various activities for parents and children to participate in. The resolutions include jumping rope for ten minutes per day in January, cooking homemade meals every night of the week in May, and incorporating vegetables into every lunch and dinner in October.
Although New Year's resolutions can dwindle early on, Dr. Katalenas details how parents can stay on track every month. She also encourages parents to get more active at the end of summer by visiting a local park every weekend during in September, which is Childhood Obesity Awareness Month.
Dr. Katalenas has also included a printable flyer for parents to print and hang on their refrigerator to help the entire family stay on track all year long. "Since 45% of people make resolutions, but only 8% actually keep them, re-thinking how we plan to accomplish our health goals is critical," said Dr. Katalenas, "My monthly plan will allow you to accomplish the 21-day to a habit strategy and keep you focused on taking one new step a month to improve your health."
Exercise and healthy living advice from Dr. Katalenas can be found in her book "The Step Up Diet: Quality, Quantity, and Timing". Case studies detailed in the book describe how physical activity and nutritious meals improved the health of children that were once unhealthy and unwilling to exercise.
Families can adopt these monthly resolutions that will help them make healthy lifestyle changes while staying on track throughout the year.
About Dr. Katalenas
Dr. Marta Katalenas is a board certified pediatrician and owner of the Pediatric Center of Round Rock. She is a public speaker and author of the book "The Step Up Diet: From Scratch… The Quality, Quantity, and Timing Solution to Childhood Obesity," a guide to healthy cooking and eating for busy families.