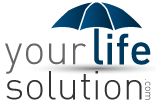 Clearwater, FL (PRWEB) December 31, 2014
YourLifeSolution.com, a service which streamlines the comparison and purchase of life insurance, is today announcing their intention to recruit mortgage brokers interested in adding an income stream to their firm. YourLifeSolution.com has chosen to announce this concept now as many professionals make their New Year's Resolution to increase their incomes with new opportunities. "I once spoke to a mortgage professional who proposed the idea of offering life insurance to their already existing clients. We both agreed the idea had teeth, but I couldn't supply a platform to give him a simple way to submit life insurance application electronically. I now have a streamlined system", said Eric Smith, the founder and independent life insurance agent of YourLifeSolution.com.
Benefits of YourLifeSolution.com's Life Insurance Submission System According to Eric Smith:
-Mortgage brokers can outsource their case management
-It takes little-to-no time to market to existing clients
-Products can be instantly compared
-Acquiring an insurance producer license is easier and costs less than a mortgage license
-Marketing and sales support is ongoing and comes at no cost
More information about YourLifeSolution.com's system for submitting life insurance can be found here: http://yourlifesolution.com/lifeinsurancequotes/become-an-independent-life-insurance-agent/
YourLifeSolution.com encourages everyone to view their own life insurance rates within the quote tool within the service's site. Consumers can also get instant life insurance policy quotes by phone at 888.374.2764.