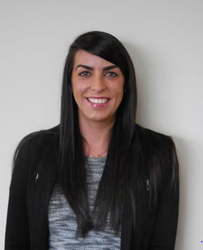 Phytomer was the first skin care line I worked with as an esthetician...
Salt Lake City, Utah (PRWEB) December 31, 2014
Phytomer Group USA is excited to announce Misty Rachal as a Regional Account Manager for the Southwest region of the US. Rachal comes to Phytomer with over 10 years experience in the skin care industry, having worked in the treatment room as a licensed esthetician as well as teaching both undergraduate and post graduate esthetic education. As an account manager, Rachal's role is to provide excellent customer service support, training and knowledge to spa partners for the four skin care brands that make up The Phytomer Group.
Rachal oversees accounts in Colorado, Arizona, Nevada and parts of the Midwest. "Phytomer was the first skin care line I worked with as an esthetician in New Orleans in 2004 and I fell in love with the brand back then," says Rachal. "My goal is to use my knowledge and education to represent Phytomer proudly, as their new account manager," she continues.
Since August, Misty has visited and met with several existing spa partners and is eager to connect with any and all spa contacts within her region. She can be reached at mrachal(at)phytomerusa(dot)com.
Phytomer at a glance:
With over 40 years as the leader in the marine skin care, Phytomer is now a pioneer in the field of marine biotechnology, the future of results-oriented cosmetics. This is the newest technology to create innovative, 100% natural skin care ingredients. Based in Saint-Malo, France and distributed in 70 countries worldwide, Phytomer has a reputation of leadership and expertise within the spa industry. With Phytomer meaning "plant of the sea," we utilize seawater, seaweed or seaside plants in every retail and professional product, combining science with the natural powers of the sea. We are one of the only spa brands with our own laboratory, allowing us to research and cultivate our own ingredients, develop unique cosmetic formulas, manufacture skin care products and create cutting-edge professional treatments to deliver remarkable results.