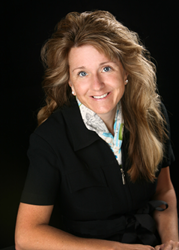 Courage to Be
Chicopee, MA (PRWEB) December 31, 2014
Brenda Schubach, Executive Director of I am a Force4Good®, will serve as an Executive Producer on the upcoming [documentary film, "Armonia", from CelebrityFilms™. Brenda and CelebrityFilms™ will partner with Armonia U.S. Inc, a non profit 501 (c)(3) corporation in the United States designed to support programs abroad committed to working with the poor to bring about Christian Transformation, empowerment and a better life. 3-Time Emmy Award winning Director, Nick Nanton, will direct the film.
Brenda Schubach will join The Emmy Award winning team at CelebrityFilms™ to help bring this film to full production. The documentary will chronicle the journeys of several Armonia Indigenous Mexican Scholars (AIMS) students in Oaxaca, Mexico. The AIMS program provides an opportunity for poor Indian (indigenous Mexican) teenagers in the Sierra Madre mountains of Southern Mexico to obtain a High School education, and a chance for University education in Mexico City.
About Brenda Schubach:
Brenda Schubach is a successful inventor, engineer, and humanitarian. She has mixed her life's work with her heart's desire to give back in a compassionate and sustainable way. Coming from a background in criminal justice, Brenda worked with those living in poverty, domestic violence and exploited children at the Department of Justice and Boston's Children's Hospital in conjunction with Harvard University. She has been granted the prestige's award of Unsung Heroine from her alma mater Regis College and has been featured in numerous newspapers and on NBC news.
After contributing to a guide for prosecuting attorneys in domestic violence she embarked on a new career of education and visual merchandising. Studying at Rensselaer Polytechnic Institute, SMU, and Stanford University. She has designed new products for 100 of the largest companies in the world. Her ability to connect and understand people has led her to impact brands in a big way, from start-up to billion dollar enterprises. She has contributed in every facet of innovation and global rollout.
Her business savvy, legal background and passion to help others has given rise to her future as the Executive Director of I am a Force4Good™. A company she designed to help bring dignity to women around the world with fair and equal opportunities. I am a Force4Good® is about finding your unique inner light, your OrganicSelf® and sharing that gift with those around you to positively enhance generations.
Brenda Schubach recently joined accomplished business leader and dedicated philanthropist Dr. Nido Qubein, president of High Point University, along with other leading experts from around the world to co-write the book titled, Breaking Through: The World's Leading Entrepreneurs and Professionals Share Their Insights for Achieving Breakthrough Success! The book was released on June 12, 2014 by CelebrityPress™ - a leading business book publisher. On the day of release, Breaking Through reached best-seller status in two Amazon.com categories - reaching #10 in the "Direct Marketing" category and #15 in the "Marketing For Small Business" category. Brenda Schubach contributed a chapter titled "No Boundaries," which was recognized with the Editors Choice Award.
About CelebrityFilms:
CelebrityFilms® is led by 3-time Emmy® Award Winning Director and Producer, Nick Nanton and Emmy® Award Winning Producer, JW Dicks. Dicks and Nanton have produced multiple syndicated television shows and award winning documentaries focused on successful enterprise and philanthropy. Their productions have been nominated for eight Emmys and they have been awarded 25 Telly Awards for excellence in television and film production. Combined, they have produced and directed more than 400 television episodes and more than a dozen films.