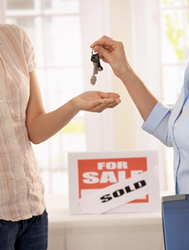 Once people save for a mortgage, it is easy to increase overall savings and leave more money in the bank.
Chicago, IL (PRWEB) December 31, 2014
The Federal Savings Bank, a Midwest based lender, knows that during and after the recession, people faced unemployment, rising rent prices and high mortgage costs that led them to forgo buying a home and keep living in a rental - or maybe even with family. These factors caused a major shift in perspective, with many people feeling homeownership may no longer be the American dream or a financial benefit. However, Washington University and other professionals say this isn't true - owning a home still promotes wealth and financial stability. The Federal Savings Bank agrees, especially now since the housing market is offering both decade low mortgage rates and real estate prices to first-time home buyers. America's youth is being given a wonderful opportunity to purchase a home now if they can just manage to obtain financing.
Tax benefits
One of the major advantages of owning a home is the tax deductions, which lower a person's annual tax liability. Homeowners can deduct their mortgage interest, property taxes and in the first year, their closing costs, according to Forbes article titled "Freshen Up On The 7 Financial Benefits Of Home Ownership This Tax Season."
Equity
Owning a home also means people are building equity, which is the amount of money they can sell the house for minus what is still owed to the lender. This means as owners pay down their mortgages each month, they are also increasing their equity.
Savings
Homeowners focused on paying their mortgages and home insurance bills every month are forced to save, which helps their overall financial stability. Once people save for a mortgage, it is easy to increase overall savings and leave more money in the bank.
Additionally, the growing equity in the home is similar to a savings plan. Over time, more of each month's payment goes toward the principal of the mortgage rather than the interest, so homeowners experience more savings over time without changing their monthly deposits, realtor.com explained.
Backed by research
Researchers at the Brown School's Center for Social Development at Washington University in St. Louis, Missouri, surveyed homeowners from 2005 to 2008. The researchers analyzed the participants' total assets, total debt, total liquid assets, nonhousing net worth and total net worth.
The researchers found the study participants with low and moderate incomes who owned a home with a responsible mortgage were able to build higher net worths than the participants who continued to rent. The homeowners also increased their total assets, total liquid assets and total non-housing net worth over the three-year study period.
What makes the findings even more important is that the improvements in finances occurred during the recession, not after, which means the benefits of homeownership may be greater than the study identifies.
Buyers beware
While homeownership can help build wealth and stability, purchasers going outside of their budgets to get the homes of their dreams could experience negative consequences, such as an inability to keep up with mortgage payments over time. The benefits of homeownership are easily available so long as buyers are smart about their decisions.
The researchers agreed and qualified the findings of their study by reminding people only mortgages that have low interest rates, responsible terms and manageable upfront costs are helpful. Less-responsible mortgages can be detrimental to people's financial security in the long and short term, lead research Michal Grinstein-Weiss, Ph.D., stated, according to a university statement.
First-time home buyers should contact The Federal Savings Bank, a veteran owned bank, to learn more about responsible mortgages.