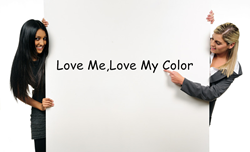 Los Angeles, California (PRWEB) December 31, 2014
The year 2014 marked the launch of yet another Interracial dating site. This highly anticipated Mixed race dating site, MixedPassion.com aims to bridge the gap between people who are looking to date outside their race. The website is said to have undergone a complete overhaul and now includes a few improved features.
Interacting with the local media at the launch event, a spokesperson from the website said, "The Interracial Match group has always strived to provide the best services to its users. With the re-launch of this dating service, we are trying to make it easier for users to find their ideal match. This time around, we have kept things simple, so that first-time users of online dating sites face no difficulty in using it."
The website is based on a simplistic design but encompasses almost every feature that is available on other mixed race dating sites. "Although we have toned down the design and complexity of the overall user interface, no compromise has been made with the quality of service. Our users will certainly enjoy the best online dating experience," the spokesperson said.
Powered by segment leader Interracial Match, the credibility of this cannot be questioned. Prospective users of this site can expect a couple of effective search algorithms, well-implemented email and instant messaging clients, a dedicated blog, public forums and all the other features available on InterracialMatch.com.
The website claims to have a huge membership base of around half-a-million users from various parts of the world. Moreover, MixedPassion.com allows users to register for free and create a comprehensive profile. Standard members would also be able to upload pictures, search for their perfect match, write blog posts and take part in discussions held on the forums page.