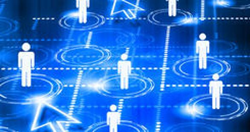 A special section on China goods will be provided in this portal as the China market constitutes the largest segment in the global manufacturing market today
Kuala Lumpur, Malaysia (PRWEB) December 31, 2014
The launch of the new Malaysian business portal will take place over the coming weeks which will feature a broad range of business and trading resources. This will provide the platform for businesses to connect with more potential customers across the region.
Following the Alibaba.com's style of trading, businesses from around Asia can now host their online store pages that can list their products and services. Businesses in every sector can now trade goods with customers in countries like Singapore, Indonesia, Malaysia, Philippines, Vietnam, Australia and any other countries across the Asean region.
This can be done with a complete peace of mind with a secure and absolutely hassle-free platform through the new trading portal offered by Advertising.my which has more than 15 years of experience in the digital marketing and advertising services industry.
Retailers and wholesalers can now enjoy a convenient and one-stop online trading marketplace which is perfect for buyers and sellers. There can be trading of types of products. The amount of products to be traded will be completely up to the agreement of all parties.
Meanwhile, manufacturers of digital gadgets like powerbanks, mobile phone covers, chargers, cables and other accessories can now reach a wider market across the region and to other countries. Small and medium enterprises, Malaysian entrepreneurs and businesses of any scale can now use this platform to distribute to more buyers and other businesses.
Trading can be carried out in many ways. Businesses need only to register with the new segment through Trade.my and start posting information. A small registration fee will be required with which the business can then start operating straightaway.
To understand how to trade in the Asian region, there will be a comprehensive guide provided. This is to ensure that there is a proper understanding of different laws and regulations when trading with other countries.
Businesses can now read about all the different styles and regulations of the Asean countries. Should there be any enquiries, they can send their questions via email or the online provided. All types of trading activities are available through this new portal where businesses can carry out group or collective trade.
This means that a buyer is able to consolidate the orders collectively through different suppliers from a specific area. In doing this, they will be able to save on transport cost through using a single delivery service provider.
A special section on China goods will be provided in this portal as the China market constitutes the largest segment in the global manufacturing market today. As such, buyers who are looking to partner with Chinese manufacturers can browse through this section to find and locate potential or new partners.
Through this segment, businesses can easily post their products and services through their own personal online stores. Pricing, delivery information, minimum quantity required and other resources can be easily provided as well. They can hold discussions on price and arrangements for transportation with potential customers with total peach of mind and maximum confidentiality. On top of that, they can make online payments, deposits and any other business transactions required.
In launching the new business and trading portal, Advertising.my will enhance its position as the leading digital branding and marketing portal in the Asian region. This will help businesses from all sectors to locate and work with more partners around Asia and potentially in the global market. With this new platform, new markets will be opened for businesses to venture into. New opportunities can be derived through this platform which will create a more vibrant, dynamic and competitive online market.