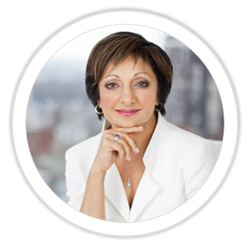 When diet and fitness simply do not eliminate these 'love handles', CoolSculpting can help you achieve the look you desire
Vancouver, BC (PRWEB) December 31, 2014
Renowned Medical Aesthetics expert, Dr Roz Kamani, now offers body contouring services for her clients at her Kitsilano Skin Care Clinic. CoolSculpting is the procedure used by Dr Kamani for removing stubborn fat from the clients' bodies. It is a state-of-the-art procedure that is used for localized fat reduction for cases in which exercise, dieting and other means have not worked well and the problem still persists. This body contouring procedure is non-surgical and is completely safe.
"CoolSculpting offers patients a safe and revolutionary body sculpting procedure for stubborn, localized fat reduction," states a company representative. "When diet and fitness simply do not eliminate these pockets of fat often referred to as 'love handles' or 'muffin tops', CoolSculpting can help you achieve the look you desire. CoolSculpting is a safe and revolutionary body sculpting technique for localized and permanent fat reduction. This non-surgical, FDA approved technology slowly freezes fat cells, allowing them to be easily metabolized and eliminated, leaving you beautifully sculpted in the treated area. As a procedure for localized fat reduction, CoolSculpting has brought amazing results to many of our Vancouver clients."
About Dr Roz Kamani
Dr. Roz Kamani is a respected expert in Medical Aesthetics for over thirteen years, dedicated to revealing, protecting and enhancing the full health and beauty potential. Dr. Roz Kamani and her friendly staff offer sought-after treatments and procedures, such as Botox to treat facial and neck wrinkles, injectable Dermal Fillers for facial contouring, as well as volume enhancement and non-surgical facelifts at her Kitsilano Skin Care Clinic. Dr. Roz Kamani is recognized as one of the premier Vancouver Botox specialists. She also has advanced training in Medical Aesthetics and the use of neuromodulators (Botox) and Dermal Fillers, refining her skills in non-surgical face-lifts and beautification using combination therapies.
For more information, log on to http://rozkamani.com/ or call 604.222.2111.