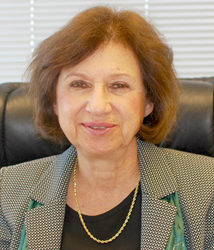 Dulles, VA (PRWEB) December 31, 2014
Unanet, a business specializing in services automation software that helps organizations manage people and projects for improved profitability, received national certification as a Women's Business Enterprise by the Women President's Educational Organization - DC, a regional certifying partner of the Women's Business Enterprise National Council (WBENC).
WBENC's national standard of certification implemented by the Women President's Educational Organization is a meticulous process including an in-depth review of the business, and site inspection. The certification process is designed to confirm the business is at least 51% owned, operated and controlled by a woman or women.
By including women-owned businesses among their vendors, corporations and government agencies demonstrate their commitment to fostering diversity and the continued development of their supplier/vendor diversity programs.
Fran Craig is the founder and CEO of Unanet. She had an extensive background in information technology and professional services before launching Unanet with the design of the original the web-based time sheet. Since 1998, Fran has established Unanet as a leading vendor of web-based Professional Services Automation software. She has led the company's strategy and positioning, recruited the Unanet management team, board members and advisors, won key customers, and developed alliances. Fran is a 1999 Mindshare Graduate, a nominee for the 2004 Women In Technology Leadership Award and a 2006 Woman Who Means Business (Washington Business Journal). Fran speaks on women in business, starting and operating small business, project management effectiveness, and benefits of business management software. To learn more about Unanet please visit http://www.unanet.com.
About Unanet
Unanet is a leading provider of Cloud or On-Premise software for project-based organizations. Unanet delivers skills management, resource planning, budgeting & forecasting, time & expense reporting, billing & revenue recognition, and project management reporting. Over 1,000 organizations rely on Unanet to maximize staff utilization, reduce administrative costs by 90%, improve invoicing by 10X, and support forward decision-making for improved operations.
About WBENC
The Women's Business Enterprise National Council is the nation's largest third party certifier of businesses owned and operated by women in the United States. WBENC is a resource for the more than 700 US companies and government agencies that rely on WBENC's certification as an integral part of their supplier diversity programs.