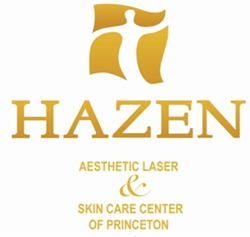 Scotch Plains, NJ (PRWEB) December 31, 2014
NJ Top Docs Presents, Dr. Jill Hazen of Hazen Plastic Surgery!
Hazen Plastic Surgery is one of the biggest laser centers, if not the biggest in Mercer County and surrounding areas. Dr. Hazen and her team are in the process of opening their second location near the Princeton Medical Center in Plainsboro, New Jersey. The location will be a state-of-the-art Medical Spa that will offer body contouring, injectables, and facial/body rejuvenation services and top of the line medical grade skin care products. The location is planned to open in February!
Dr. Jill Hazen is a Board Certified Plastic and Reconstructive surgeon, and a Fellow of the American College of Osteopathic Surgeons. Also a member of the American Academy of Cosmetic Surgery and the American Society for Laser Medicine and Surgery, Dr. Hazen has brought her unique skills and engaging personality to practice in the Princeton area since 1995.
Dr. Hazen has dedicated her efforts to providing results of only the most supreme quality, persistently motivated to stay abreast of the most advanced techniques in cosmetic surgery for the benefit of her patients. She has lectured extensively over the years on cosmetic plastic surgery as well as post cancer breast reconstruction surgery. Dr. Hazen's artistic visualization and clinical skills allow her to achieve beautiful, natural-looking results for patients seeking cosmetic and reconstructive plastic surgery.
Dr. Hazen's recognized expertise has been featured in many highly respected publications including The New York Times, and New York Magazine. She received Woman of the Year Award in 2009, the Patient's Choice Award for 2010, and has been featured in Who's Who over the last 10 years. Dr. Hazen has been reviewed and approved as an "NJ Top Doc" each year since 2012 and has been featured in every NJ Top Docs & NJ Top Surgeons issue of the Healthy Living Magazine Series. More recently, Dr. Hazen's practice was named one of the top Ultherapy practices for 2014 and is also a CoolSculpting Premier practice.
During all cosmetic procedures, whether it is face, breasts, or body procedures, Dr. Hazen respects the fine balance between science and aesthetics. Using sound medical technologies with the technique of a seasoned artist, she achieves natural and rejuvenated results. When a patient consults with Dr. Hazen, they will always receive respect and personal attention. Whether a patient lives locally or is travelling from out of state or abroad, Dr. Hazen will listen to their desires and expectations, explain their options, give them recommendations, and an honest professional opinion regarding cosmetic surgery procedures of the face, breasts, or body. Dr. Hazen will provide the best individualized options to suit her patients' needs, whether it be a subtle or dramatic improvement to their appearance. She is constantly researching new technology in order to serve her patients better and provide options for them (surgical and non-surgical).
At Hazen Plastic Surgery and Hazen Aesthetic Skin care and Laser Center, they have a multi-modality approach to helping their patients look their best. For instance, many patients can look 5-10 years younger through a combination of skin care products, light facials, laser peels, Botox® and Juvederm®. Other patients may need a surgical procedure to take away aging skin of the face or eyelids to look rejuvenated. Dr. Hazen will sit with her patients to develop a customized plan to best achieve their personal goals. As technology is constantly changing, patients have so many more options than ten years ago.
Dr. Jill Hazen offers many services and treatments, below is a list of some of them:
Face

Facelift
Necklift
Eyelid Surgery & Eyelift
Brow Lift
Rhinoplasty
Body

Liposuction
Tummy Tuck
Brachioplasty
Thigh Lift
Labia Reduction
Cellulite Reduction
Breast

Breast Reduction
Breast Lift
Breast Augmentation
Non-Surgical

Botox, Dysport, Xeomin
Juvederm, Voluma, Sculptra
Restylane
Fat Injections
Sclerotherapy
Utherapy
E-Two
Coolsculpting
TruSculpt
Exilis
Micro-Needling
Laser Procedures

Hair removal
Tattoo Removal
Skin Rejuvenation
Wrinkle reduction
Brown and Red Spots
Acne
Rosacea
Melasma
Leg Veins
Aesthetician Services

Hydrafacial
Chemical Peels
Acne Treatment
Microdermabrasion
Hazen Plastic Surgery promises to provide all of their patients with the highest satisfaction at a competitive value for their services. They encourage all future patients and current patients to visit their "Before and After" photo gallery on their website at http://www.HazenPlasticSurgery.com.
Dr. Jill Hazen is conveniently in Princeton, NJ. For more information on Dr. Hazen and her practice, please visit her online profile at:
http://www.njtopdocs.com/DrJillHazen.
About Us
NJ Top Docs is a comprehensive information resource of Top Doctors, Dentists and Hospitals. We are profiling over 900 Healthcare Providers and have made it convenient for you to find them.
NJ Top Docs allows patients to "meet" these providers online before making their appointment.
For more information, please visit http://www.NJTopDocs.com.
You can also follow us on Facebook – Twitter – YouTube