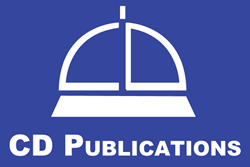 Grant seeking is not for the faint-hearted. That is why it's best to invest some time in trying to diversify your private funding stream. – Terry Fletcher
Durham, NC (PRWEB) January 06, 2015
Competition for funding is fierce and further fuelled by funders having differing priorities. For example, regional funders might consider any project within their geographic region; others may have more specific priorities, such as federal agencies which set out precise mandates that must be met before funding can be received. There are roughly 70,000 private grant-making organizations that dispense about $450 billion per year*. These organizations have a huge impact on funding. Many organizations are dedicated to a single cause, while others may support multiple causes.
In today's unpredictable world, federal and private organizations are increasingly aware of the importance of a strong educational experience for young people through issues such as Bullying and Cyber-bullying. Numerous resources have been allocated to lessen the occurrences of bullying. Organizations are increasingly funding bullying prevention and reduction programs as media attention on research into the impacts of bullying on students and campus communities become widespread. Federal and private funders are at the forefront of the effort to prevent and reduce bullying. These funders are always on the lookout for quality programs, however, the number of programs vying for attention make funding difficult to obtain for hopefuls.
Another funding opportunity on the rise today is funding for capital projects and federal and private organizations are on the lookout for establishments engaged in such projects. Federal agencies and private organizations are enthusiastic in providing capital funding for areas pertaining to manufacturing innovations, creative placemaking, the homeless, and minority/higher education achievement.
CD Publications, which has been at the forefront of publishing and providing information on private and government funding since 1961, will provide grant seekers and grant writers with the latest trends in funding and tips for success directly from experts through a series of webinars and audio conferences in 2015. The company believes that these training sessions will fill the information and knowledge needs of the time-pressed grant seeker. CD Pubs' latest webinars and conferences on Funding for Capital Projects (scheduled on Jan 15, 2015) and Funding opportunities for Bullying Prevention Programs (scheduled on Feb 19, 2015) have already seen a great response from grant seekers and grant writers in the U.S.
If you're interested in attending the training session, you may register here: http://www.cdpublications.com/webinar/
About CD Publications
Founded in 1961, CD Publications is committed to providing organizations and professionals in the grant seeking sphere, with the most up-to-date, reliable information on federal, foundation and private grant opportunities as well as expert advice from the funding industry's most respected experts. From tips on how to write a successful grant application, to providing advice on the best funding opportunities suited to the grant seeker's cause, CD Publications is committed to ensuring the success of their grant-seeking efforts.
CD Publications has now launched webinars and audio conferences that offer insights into latest funding opportunities as well as advice on writing successful grant applications. CD Publications also covers pertinent issues in the Housing, Healthcare, Senior Care, Youth and Community Development sectors, among others.
Sources: Grant Management Handbook: Focusing on Federal & Private Social Services Grants 2014-2015, CD Publications, Durham, NC, ISBN 978-1-63012-411-3 (Print), 978-1-63012-412-0 (E-Book)