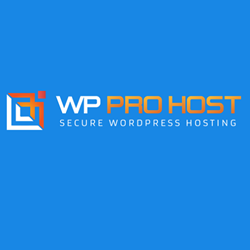 WP Pro Host Host data centers are WordPress designed for Secure WordPress hosting.
Phoenix, Arizona (PRWEB) December 31, 2014
WP Pro Host is excited to announce a limited time secure website hosting special to bring in the New Year. Secure WordPress hosting just $9.95 for the 1st month for up to 35 WordPress Sites for a limited time, WordPress customers can receive their first month of hosting on WP Pro Host for just $9.95. This special limited time offer allows any customer to try this secure hosting platform for the first month.
WP Pro Host's data centers are WordPress designed for Secure WordPress site web hosting. They have recently announced their partnership with FireHost, the leading secure cloud host network provider and recognized in the industry for their security measures and customer service as their exclusive IaaS provider.
Additionally, WP Pro Host has recently announced another partnership arrangement with Allstruck to provide their WordPress customers with 24/7 customer service as well as ad campaign management, project management and website coding and design services. Together, these companies can have a WordPress site up and online with mobile accessibility and even apps faster so that the customer's return on investment comes back faster.
Listed in Gartner's 2014 Cloud-Enabled Managed Hosting Magic Quadrant, FireHost has invested significantly in developing their intellectual property. This investment means FireHost "now has one of the more consistent global user interfaces, especially in the area of integrated security features".
Cyber-attacks are on the rise and WordPress code is known to be very secure if hosted properly. WordPress strives to remain secure with frequent updates as vulnerabilities become known. While WordPress works to keep up with these threats, hosting with a secure host such as WP Pro Host located on a secured platform such as FireHost can help stop attackers at the front gate before they get into a site to attack. Criminals and hackers work relentlessly to exploit software and code vulnerabilities creating large-scale automated attacks. Trying to keep up on everything can be overwhelming. WP Pro Host is known to offer peace of mind while keeping WordPress sites safe.
WP Pro Host Secure WordPress Hosting, Intelligent Multilayered Security and Fine Tuning for Optimal Performance with Mission critical infrastructure, expertly managed end-to-end.
For more information connect with us on Twitter at https://twitter.com/WPProHost or visit our main site at http://WPProHost.com.