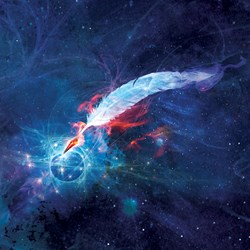 Hollywood, CA (PRWEB) January 01, 2015
In what is known as the largest contest of its kind in the world, semi-finalists for the 4th Quarter of the 31st year of the L. Ron Hubbard Writers of the Future Contest, specializing in speculative fiction, were announced today by Dave Wolverton, contest coordinating judge.
The semi-finalists are from the country of Scotland, and from the US, Washington, Pennsylvania, Alaska, Utah, Delaware and Minesota.
Fourth Quarter Semi-Finalists:
Dale Carothers of Minnesota
Curtis C. Chen of Washington
Gio Clairval of Edinburg, Scotland
Austin DeMarco of Pennsylvania
Julie Frost of Utah
Sky McKinnon of Alaska
Shannon Connor Winward of Delaware
The seven semi-finalists stories are sent a critique of their story by contest coordinating judge Dave Wolverton. They have beat out thousands to gain this status and to receive the critique each quarter."
Well-known contest judges include multiple Nebula and Hugo Award winners and finalists such as Kevin J. Anderson, Orson Scott Card, Larry Niven, Jerry Pournelle, Tim Powers, Robert J. Sawyer, Robert Silverberg, Dave Wolverton, and Sean Williams, to name a few.
"The chance of being published elsewhere in the publishing industry is much smaller," Wolverton continued. "I'm not aware of any other contest that gives out a critique for no charge to entrants. We felt this was one way we could help those with talent."
For more information about the contest, go to http://www.writersofthefuture.com. Or call the contest at 323-466-3310.