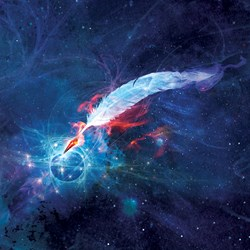 The quality of the stories submitted just keeps getting better in general. An Honorable Mention means that the story was better than average with no major flaws in structure or had a very original idea
Hollywood, CA (PRWEB) January 02, 2015
The L. Ron Hubbard Writers Of The Future contest year ended on the 30th of September and the 4th quarter results are being released. The quarter had 171 Honorable Mentions granted, which is higher than any other quarter in the history of the contest.
Coordinating judge of the contest and first reader Dave Wolverton stated in a recent interview, "The quality of the stories being entered has been on the rise in recent years but this quarter it jumped significantly. The number has averaged in the past at around 80 to 100 per quarter. The quality of the stories submitted just keeps getting better in general. An Honorable Mention means that the story was better than average with no major flaws in structure or had a very original idea."
Thousands of entries each quarter are read and there are five eventual categories. No-placement (no win), Honorable Mention, Semi-Finalist, Finalist and out of the eight finalists, three winners are chosen. The judges have no idea who wrote the story they are reading. Manuscripts do not have the name attached. The stories are selected for the quality of the writing and the originality of the story idea. It is not who you know or what your gender or race is. Those factors are not involved in the process. The best story wins, period.
The no-win category writers are encouraged to enter again and are offered writing tips. The Honorable Mention category receive a certificate and are of course encouraged to enter again. Semi-finalists are given a certificate and a critique of their story by the coordinating judge. Finalist stories, of which there are eight each quarter, are sent to four of the judges and three winners are chosen out of the eight.
"This system proves to be very successful," Wolverton continued. "The contest keeps growing. In fact we had our highest ever entries also this year, which makes me very happy and very proud."
One of the most known and respected vehicles for supporting new and fledgling authors is this world-acclaimed, free-to-enter global contest called L. Ron Hubbard's Writers of the Future, now in its 31th year. Created by international best-selling author L. Ron Hubbard, the merit-based Writers of the Future Contest was initiated to discover and encourage talented beginning writers of science fiction and fantasy. Quarterly winners of the Contest appear in the best-selling annual anthology, receive cash prizes, and attend an all-expenses paid gala awards ceremony and writing workshop.
The Writers of the Future Contest is that break new writers can use to launch the career they've dreamed of. In fact, the contest has launched the careers of twelve New York Times bestselling authors.
To learn more, including details on how to enter the contests, visit the website at http://www.writersofthefuture.com