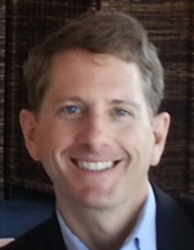 Disability insurance from the government and employers frequently does not cover what people think it does.
Sacramento, CA (PRWEB) December 31, 2014
Many people with an eye towards a financially secure retirement are careful to invest regularly in their 401(k) plan or Roth IRA accounts. These same people, if they have children or spouses, often will buy some term life insurance to protect against the risk of dying too young and leaving their spouse or kids in financial hardship. One risk that many people, including an overwhelming number of small business owners and professionals, fail to protect against is the risk of becoming disabled while still in one's working and earning prime. A careful review of ones short and long-term disability insurance should be a must for American families in 2015.
This reality is troubling because, according to the Social Security Administration, 1 in 4 of today's 20 year old workers will become disabled before reaching age 67. Additionally, 68% of the private sector workforce has no long-term disability insurance.
Sacramento-based Certified Financial Planner® and disability insurance expert Patrick McGilvray of Golden Horizon Financial commented, "Many people neglect to purchase long-term disability insurance because they think that Social Security will quickly help them pay their bills if they become disabled. In truth, upwards of 65% of Social Security Disability applications are denied the first time they are made."
"The problem with standard federal disability insurance is that it often provides thin and short-lived protections," added McGilvray. "Disability insurance coverage provided by many people's employers is a nice supplement to state workers' compensation programs, but with either approach there can be hidden tax implications, limited payment amounts and limited benefit periods."
One of the tax implications of disability insurance provided by an employer is that any benefits received are tax at ordinary income tax rates. Privately purchased disability insurance, on the other hand, is generally not subject to income tax.
The potential for lost income before reaching retirement age because of a disabling injury for a 50 year old earning $75,000 per year is $1.275 million. A rule of thumb applied by some insurance agents is to recommend 2% to 5% of a family's gross income be dedicated to protecting against dying too young or becoming disabled.
While many working families are struggling to save and budget their income wisely, few have really thought through what it might mean if their income suddenly disappeared or became a shadow of what it was before.
For More Information please visit
http://www.ssa.gov/news/press/basicfact.html
http://www.GHFMoney.com