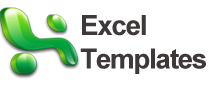 It's important to have a digital way to plan, track, and organize your life
(PRWEB) December 31, 2014
As the New Year rolls in, many people are refreshing their lives with new tools and toys to help them achieve their goals. January's freshness compels people to organize, plan, and structure their lives to create a new framework for the year. Whether it's a new daily planner, a fitness regimen, or a budgeting layout, numerous people are using 2015 to change their lives for the better.
ExcelTemplates has released their 2015 package of updated calendars, budgeting tools, and more to help anyone achieve their goals and organize the New Year. The pre-made templates are downloadable to anyone at no charge, and are updated to match the year's dates.
"This year, we focused on many different calendars," said ExcelTemplates spokesperson Rita Flagen. "We have calendars for students, businesses, budget layouts, and so much more."
ExcelTemplates has a myriad of pre-made Excel templates for everything from grocery budgeting to business invoice creation. However with 2015 here, the website has added multiple templates that cater to the New Year.
"It's important to have a digital way to plan, track, and organize your life," said Flagen. "The templates we provide allow you to take advantage of Excel's capabilities like calculating a budget for you, or organizing your daily tasks."
Flagen noted that in addition to the brand new templates, there are still plenty of templates to track goals pertaining to budgeting, fitness and health, and much more. The website archives all of its templates so that users can always access the downloadable Excel spreadsheets at any time.
"Our goals are the same as so many other's – we want to improve our lives in 2015," said Flagen. "The templates definitely help with organizing and achieving those goals."
To access the 2015 calendars and planners along with hundreds of other templates, visit ExcelTemplates.net.