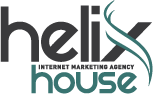 (PRWEB) December 31, 2014
Helix House, an experienced and dedicated team of Internet marketing professionals reports record demand for Internet marketing services by a wide range of medical professionals. As traditional marketing strategies and advertising continues to become less effective, more businesses, professionals and medical industry professionals in particular are turning to Internet marketing as a smart alternative to improving bottom-line performance. Maintaining a competitive edge in today's highly concentrated medical profession is far easier to achieve when medical professionals take full advantage of all that modern Internet marketing and advertising has to offer. The key to achieving impressive results in this regard is to simply work with an experienced Internet marketing firm. From dentists to chiropractors and physical therapists as well as holistic medicine practitioners, search engine optimization is becoming increasingly important.
Achieving an outstanding return on investment in terms of advertising and marketing dollars is best achieved by choosing carefully when it comes to an Internet marketing firm. Medical professionals that understand the importance of Internet marketing know that there is an abundance of medical information available online that can overwhelm potential patients. That is why it is so important to develop an online strategy that is different, unique and innovative in many ways. Working with an experienced Internet marketing firm is one of the first steps in achieving this goal. Medical practitioners wishing to expand their business and promote their brand are finding Internet marketing, Internet advertising and overall website development can have a big impact in bottom-line performance.
From careful keyword analysis to detailed link building services as well as email marketing and video production, the possibilities are endless when it comes to leveraging all that Internet marketing has to offer today. Even a nutritionist or optometrist as well as audiologist stand to gain considerably from modern Internet marketing when implemented in an efficient and logical way. In addition, modern mobile connectivity has made it increasingly important to design a website that is fully responsive as a way to give perspective patients easier access to medical services. From finding a doctor's office to being able to contact a medical professional quickly and efficiently, modern Internet marketing has many aspects that must be taken into account. Missing the mark in this regard can cost medical professionals in terms of lost business and reduced patient retention.
Helix House office medical providers and medical suppliers a powerful online platform to reach potential patients and clients on a regular basis. In many instances, medical professionals require the guidance and assistance of Internet marketing professionals more than other businesses. This is due to the fact that in many cases patients demand instant and immediate access to all the medical services have to offer. A properly designed website with properly implemented Internet marketing strategies can go along way in helping medical professionals achieve the desired results in this regard. This recent announcement with regard to record demand for Internet marketing services by a wide range of medical professionals is just further proof that Internet marketing is becoming the most important type of advertising and marketing service available today for medical professionals.
Helix House is a highly innovative forward-looking Internet marketing agency located in sunny Arizona and beautiful New Mexico. The company has consistently exceeded industry expectations to routinely rank highest among some the best Internet marketing companies in the country. Recognized as an industry leader, this Internet marketing firm has helped hundreds of businesses across the country to gain better online ranking, online exposure and overall recognition. Helix House outpaces the competition year after year by leveraging the latest Internet technology, ideas and concepts to deliver extraordinary results for businesses large and small.