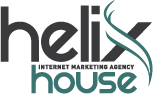 (PRWEB) December 31, 2014
Helix House, a leader in Internet marketing and Internet advertising announces advanced real-time reporting for clients. As one of the industry's most respected and trusted names in Internet marketing and advertising, Helix House is announcing the advent of real-time reporting for clients. This is an important and essential part of Internet marketing that all businesses should consider when choosing a marketing firm that specializes in improving online exposure. Real-time reporting helps businesses know how their advertising and marketing dollars are being spent. Helix House affords businesses the opportunity to monitor advertising and marketing campaigns 24 hours a day and seven days a week. This allows businesses to watch the growth of their online marketing campaign in real time. The company also provides other important tools that serve similar purposes.
For example, Helix House offers innovative call tracking and heat maps so that businesses can monitor the activity of clients that visit their website. Even more impressive is the fact that this technology allows businesses to determine when clients call as a result of the marketing that is being provided by Helix House. Highly accountable and organized, the Helix House marketing and advertising experience is second to none. This combined with outstanding customer support results in total client satisfaction that has been noted throughout the industry. In addition, the firm offers dedicated personal account representatives with years of experience. Clients enjoy the convenience of having an agent's direct telephone number along with other important contact information. This simply means that clients can contact an account representative anytime a question arises with regard to any marketing or advertising campaign.
Speaking with the same marketing representative that has an intimate understanding of a clients campaign can make all the difference when it comes to the effectiveness of online marketing and advertising. From search engine optimization to social media marketing and web development as well as text marketing and email marketing online, Helix House offers innovative solutions for businesses that demand the very best in modern Internet advertising and marketing. Of particular importance are web development services that allow businesses to present an impressive online identity that helps further improve search engine interaction. In addition, Helix House offers expertise and knowledge for developing pay per click campaigns as well as video production.
Helix House provides important and valuable services when it comes to Internet marketing and advertising. Even more impressive is the fact that this trusted name in online advertising offer substantial discounts on a wide variety of services and campaigns. Enjoying substantial savings with regard to online marketing and advertising that gets results is what customers and clients have come to know and expect from this premier provider of Internet related services. Choosing the right Internet marketing agency can make all the difference for businesses trying to achieve improved bottom-line performance and greater revenue. This recent announcement with regard to advanced real-time reporting for clients is one more key indication that Helix House strives to deliver the absolute best in Internet marketing and advertising for businesses both large and small.
Helix House is a highly innovative forward-looking Internet marketing agency located in sunny Arizona and beautiful New Mexico. The company has consistently exceeded industry expectations to routinely rank highest among some the best Internet marketing companies in the country. Recognized as an industry leader, this Internet marketing firm has helped hundreds of businesses across the country to gain better online ranking, online exposure and overall recognition. Helix House outpaces the competition year after year by leveraging the latest Internet technology, ideas and concepts to deliver extraordinary results for businesses large and small.