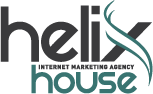 (PRWEB) December 31, 2014
Helix House, a leading provider of effective Internet marketing and advertising services announces new advances in social media marketing and management services. The company has a long and proven track record of providing discounted Internet marketing and advertising solutions for businesses of all sizes. The company also offers bundled services as a way to help clients save money over the long term when it comes to search engine optimization and other related strategies. This is all intended to improve online visibility and online exposure. Few other Internet marketing firms in the industry can compare when it comes to delivering real and measurable results in terms of online exposure and visibility. Achieving remarkable results year after year has allowed the company to continue to grow in size.
Helix House offers a wide range of comprehensive Internet marketing services including everything from detailed pay per click campaigns and programs to video production and email marketing as well as text message marketing and web development services. Helping businesses achieve remarkable results in the new frontier of Internet marketing and advertising is what this company has been doing for many years. In addition, Helix House offers businesses the opportunity to track what is happening with their marketing efforts at any time. This is accomplished through providing innovative tools such as call tracking and heat maps. In short, businesses can carefully monitor and track the activity of visitors to their website in a detailed and concise way. Businesses can even determine who is calling as a direct result of the marketing efforts initiated by Helix House.
With fantastic customer service and a long list of satisfied clients, Helix House takes Internet marketing and advertising to a whole new level. The company offers dedicated account representatives for each and every business that chooses to become a client of the company. This helps to ensure a more complete and comprehensive Internet marketing experience. Even more impressive is the fact that Helix House offers a rotating list of existing clients that are always willing to speak with prospective clients. This is an important aspect of the Helix House experience in that it allows prospective businesses wishing to gain improved online exposure to hear first-hand stories of the success other businesses have enjoyed.
Return on investment when it comes to advertising and marketing dollars online is best achieved by working with the right Internet marketing agency. Helix House Is an impressive organization that has been rated one of the top 20 Internet marketing firms in the country. This ranking comes from Top SEOs and makes it clear that Helix House is a force to be reckoned with in the industry. Enjoying rapid growth over the years, Helix House has built a reputation on providing real and measurable results for businesses large and small alike. Gaining first page ranking with the major search engines is easier than ever before thanks to services made available by Helix House. This recent announcement with regard to new advances in social media marketing and management services is further confirmation that Helix House continues to push the envelope when it comes to providing the absolute best in Internet marketing and advertising for businesses.
Helix House is a highly innovative forward-looking Internet marketing agency located in sunny Arizona and beautiful New Mexico. The company has consistently exceeded industry expectations to routinely rank highest among some the best Internet marketing companies in the country. Recognized as an industry leader, this Internet marketing firm has helped hundreds of businesses across the country to gain better online ranking, online exposure and overall recognition. Helix House outpaces the competition year after year by leveraging the latest Internet technology, ideas and concepts to deliver extraordinary results for businesses large and small.