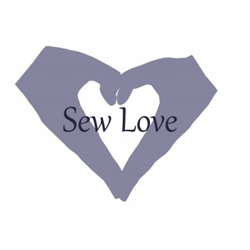 The ability to make something without help creates an amazing feeling everyone should be able to have in their lives.-Marielle
Portland, Oregon (PRWEB) December 31, 2014
Near the end of 2013, Marielle LeFave's older brother Anselm went to Haiti with Ncompass. While in Haiti, he supported the children in the Maranatha house orphanage. Upon his return, his passion and excitement engaged his younger sister and gave her an idea of how to help.
Marielle recently partnered with an organization called Kidstarter to help raise $2,000 in order to provide sewing lessons for the children in the orphanage. Marielle began sewing at the age of 10 herself, and said, "The sense of pride and independence that ability gives me has definitely bolstered my confidence in myself." She desires to provide this same sense of confidence in the kids in Haiti and also provide them with a skill, which could create future job opportunities.
Kidstarter is an international platform empowering kids to serve kids. The nonprofit emphasizes development through service projects locally and internationally. Their goal is that each kid, with the support of a project champion, will walk away confident in his or her ability to raise funds, mobilize volunteers and take an idea from the drawing board to the finish line - all while growing in their desire to give back.
Marielle has created a great video highlighting her project and you can support her cause and learn more at this link. January 31st is the final day to support this great cause!