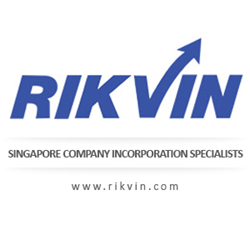 a situation of overpayment arises when a company makes an advance payment to the Inland Revenue Authority of Singapore (IRAS) in anticipation of a tax assessment
Singapore (PRWEB) January 02, 2015
In Singapore – a nation with one-tier corporate tax system and one of the world's lowest corporate tax rate of 17 percent, it's sometimes possible for companies to end up overpaying their taxation liabilities. To help such companies escape this scenario, Rikvin – Singapore's foremost company incorporation consultancy, has published a new guide on the subject.
"As noted in our new guide, a situation of overpayment arises when a company makes an advance payment to the Inland Revenue Authority of Singapore (IRAS) in anticipation of a tax assessment. While a automatic refund is made by the IRAS in most cases, there are few possible scenarios when it doesn't happen," explained Christine Lim, General Manager of Rikvin.
These scenarios include IRAS not having the necessary information to process the refund, outstanding penalties on the company, Goods and Services Tax (GST) returns still to be filed, or an ongoing investigation of the company by government authorities.
"Aside, if the overpayment is as a result of withholding tax remitted to the Comptroller of Income Tax under Section 45 of Income Tax Act of Singapore, refund claims need to be filed by the local payer who remitted the tax or non-resident whose income was liable to tax. If the IRAS agrees that a refund is liable, it will inform the local payer or non-resident, and the credit will be refunded 30 days from the date IRAS agrees that there was an overpayment of tax," added Lim.
In cases where the existing company is dissolved, any credit in the company's account with IRAS is paid over to the Insolvency and Public Trustee's Office (IPTO), which may be approached by the defunct company's shareholders for refunds.
Rikvin's guide also advises companies on paying taxes on time so as to avoid any penalties that may be imposed by the IRAS.
"An example of this is a GST registered company failing to pay taxes as per its annual GST returns within one month of the end of its accounting period. In such cases, IRAS imposes a 5 percent penalty on the company, with an additional penalty of 2 percent per month if the tax remains unpaid after 60 days from the due date," concluded Lim.
-END-
Please click here to read the full guide.
About Rikvin:
Established in 1998, Rikvin has partnered with thousands of investors, entrepreneurs and professionals who want to work or do business in Singapore. Rikvin's areas of expertise include company Singapore company registration, accounting, taxation and other related corporate services. Rikvin is also a licensed employment agency and offers a full spectrum of Singapore work visa services for professionals who wish to relocate to Singapore.
20 Cecil Street, #14-01, Equity Plaza
Singapore 049705
(+65) 6438 8887
media(at)rikvin(dot)com
http://www.rikvin.com