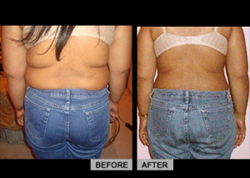 Internet scams promising miracle weight loss with homeopathic hCG costs consumers millions of dollars and delivers no weight loss results.
New York, NY (PRWEB) January 05, 2015
With the New Year upon us, Diet Doc takes a moment to encourage prospective dieters to use caution when purchasing online homeopathic hCG drops and other diet products. While the advertised miracle weight loss pills, powders and drops tempt many, most are nothing more than scams meant to entice consumers and bilk millions of dollars from those who have struggled a lifetime to lose embarrassing and dangerous excess fat. Buzzfeed News recently reported the most popular internet scams. Included in the list is homeopathic hCG drops that are placed under the tongue for overnight weight loss miracles. http://nymag.com/thecut/2014/12/shadiest-weight-loss-scams-this-year.html
To help dieters make the safest and best decision, Diet Doc has composed a list of non-truths, strategies and internet scams used for the promotion of illegal, online homeopathic diet products:

hCG is a permanent cure for obesity.
This product is not a permanent cure for weight loss. Sustaining weight loss always requires long-term strategies to prevent regaining weight.

There are special diet programs for women and men.
Each person's metabolism is different and the rate at which they lose weight may differ; however, there are no special programs that promote faster weight loss in either sex.

Homeopathic and prescription hCG are the same.
Homeopathic drugs are highly diluted, many times to the point that they no longer contain any of the intended ingredient, as well as containing unknown ingredients that may cause serious side effects. Pure hCG is available by prescription only and should always be dispensed by a qualified professional. Fraudulent medical claims are not only unethical, but also illegal.
Unlike internet scams offering homeopathic diet products, Diet Doc offers clients the most powerful and potent form of undiluted, 100% pure hormone treatments, manufactured in the U.S. in FDA approved pharmacies. All Diet Doc products are accompanied by a Certificate of Analysis, performed by a third party laboratory, detailing the quality and quantity of all active ingredients.
Prior to prescribing their diet products, Diet Doc requires each patient to complete a health questionnaire and consult online with one of their expert weight loss doctors. During the consultation, the doctor will assess the entire system to uncover hormonal imbalances, improperly functioning, or cellular toxicity to identify the real reason for weight gain. Patients will receive a written report of the doctor's findings, including recommendations for the safest and best solution to lose weight. Although diet plans will be designed for all patients, many will receive pure prescription hormone treatments to, not only speed the rate at which they see fat melting from their body, but to help them over the initial weight loss hurdles by controlling between meal hunger, food cravings and loss of energy.
Diet Doc's specialized diet plans focus on each patient's individual reason for unwanted weight gain and address these issues when tailoring diet plans that will deliver the safest and most rapid weight loss possible. Scheduled weekly checkup calls to monitor progress, comfort level and attitude, enable the doctors to jump start the metabolism if weight loss tapers. This level of personal service cannot be replicated by the competition and has led to Diet Doc helping people from every part of the country lose unhealthy and unwanted excess fat.
Diet Doc has earned its reputation by offering incomparable services to dieters nationwide, delivering consistent, effective, medially guided prescription hormone treatments for fast weight loss directly to patient's doors. The company encourages those who are struggling to lose that final 10 pounds to those who must lose 100 pounds or more to call today to schedule a confidential consultation.
About the Company:
Diet Doc Weight Loss is the nation's leader in medical, weight loss offering a full line of prescription medication, doctor, nurse and nutritional coaching support. For over a decade, Diet Doc has produced a sophisticated, doctor designed weight loss program that addresses each individual specific health need to promote fast, safe and long term weight loss.
Diet Doc Contact Information:
Providing care across the USA
Headquarters:
San Diego, CA
(888) 934-4451
Info(at)DietDoc(dot)info
http://www.dietdoc.com
Twitter: https://twitter.com/DietDocMedical
Facebook: DietDocMedicalWeightLoss