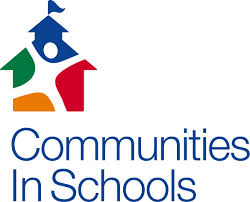 Arlington, Va. (PRWEB) January 02, 2015
What: Communities In Schools (CIS), the nation's largest and most effective dropout prevention organization in the country will ring the Opening Bell at the NYSE to raise awareness of efforts to change the picture of education in the U.S. by helping more kids stay in school and achieve in life.
Where: New York Stock Exchange
When: Monday, Jan. 5 - 9:30 a.m.
Who: Lenny Stern - Board Member, CIS National
Jim Purcell - State Director, CIS Delaware
Ryan Riley - State Director, CIS Pennsylvania
CIS Site Coordinators and students
Quotes: "Next week as kids come back from the holiday break, we know that many of them will be coming to class unable to focus on learning because they don't have food at home, someone to help them with homework or even a safe place to stay," said Stern. "That places them at greater risk for dropping out. We hope our presence at the NYSE signals that business leaders, policy makers and elected officials need to invest in solutions that give these kids the resources they need to succeed in school and achieve in life."
Notes: A live webcast of the Opening Bell can be viewed at http://www.nyse.com/bell
Live broadcast video of the NYSE trading floor is available five minutes prior to the Opening Bell via Encompass loop #4009.
Media seeking live video should contact NYSE Broadcast at 212.656.5483.
Photos of the Opening Bell are available via Associated Press/New York, Reuters America, Getty Images and Bloomberg Photo