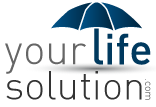 Clearwater, FL (PRWEB) January 03, 2015
YourLifeSolution.com, a service which gives consumers to ability to compare life insurance products and apply for them electronically, is today publishing the current Banner life insurance rating. Banner, a life insurance carrier which has been prolific in recent years, is having their rating published today by YourLifeSolution.com because this has become a common question asked on the Internet. "Very few consumers are familiar with Banner Life Insurance Company, but the reality is they are currently and without a doubt one of the best carriers. Today I'm publishing the most current Banner Life Insurance ratings. Banner currently has a 96 Comdex rating which is to say they're more financially stable than 96% of life insurers in America," said Eric Smith, the founder and independent life insurance agent of YourLifeSolution.com.
The Current Banner Life Insurance Ratings are:
AM Best: A+
Standard and Poors: AA-
Comdex: 96
YourLifeSolution.com encourages everyone to view their own life insurance rates within the quote tool on the front page of the service's site. Consumers can also get instant life insurance policy quotes by phone at 888.374.2764.