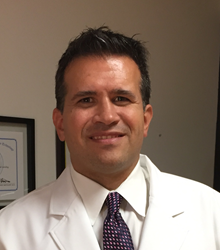 "I look forward to helping patients expand their families and become parents in 2015."
Scottsdale, AZ (PRWEB) January 05, 2015
Boston IVF The Arizona Center is pleased to welcome fertility expert and Medical Director Jessie Hade, MD. and to offer significant cost savings on infertility treatments to move patients closer to parenthood in 2015.
For the month of January:

New fertility patients can schedule a Free Consultation with Dr. Hade, and the cost of this consultation will be applied to the first cycle of IUI or IVF infertility treatment.
All patients qualify for a substantial discount of $2500 off an IVF cycle or $750 off an IUI cycle if it is scheduled in January.
And, second opinions are always free at The Arizona Center.
Restrictions apply. For more information, please refer to http://www.bivfaz.com/special-offer.
With more than 15 years of experience successfully treating couples and individuals with infertility problems, Dr. Hade offers the most advanced personalized care available in Arizona. "I'm excited to join Boston IVF The Arizona Center, and I look forward to helping patients expand their families and become parents in 2015," comments Dr. Hade who is Board Certified in both Reproductive Endocrinology and Obstetrics and Gynecology.
Boston IVF The Arizona Center is the most advance fertility center in Arizona. No other infertility clinic in Arizona can offer world-renowned expertise at the local level supported by a network of scientific experts in a state-of-the-art laboratory, as well as an affiliation with Harvard Medical School. Patients benefit from cutting-edge infertility research, protocols and treatments, which have contributed to significant advances in fertility care and technologies throughout the world.
The Arizona Center specializes in difficult cases that others have either turned away or treated unsuccessfully and welcomes women seeking fertility preservation through egg freezing.
The largest population of self-pay patients seeking fertility care will benefit from the January discount programs because health insurance coverage for infertility treatments is limited in Arizona.
To schedule a free consultation, please call 480-559-0252 or visit http://www.bivfaz.com/special-offer now.
********************************************
Boston IVF The Arizona Center is a member of the Boston IVF Fertility Clinic Network. One of the nation's top fertility centers since 1986, Boston IVF has welcomed more than 50,000 healthy babies and is a leading source of advancements in infertility care. Internationally recognized for extensive clinical experience, advanced infertility technologies, and groundbreaking fertility research. The Arizona fertility experts offer efficient and highly personalized patient care that includes treatments for even the most challenging infertility cases and reproductive disorders, as well as fertility preservation and egg freezing.