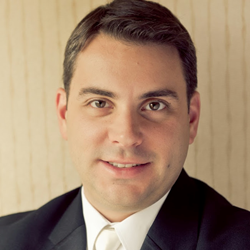 A major focus of our growth strategy is to strengthen World Wide Stereo's brand and product equities by connecting with consumers in new ways. Blake will play an important role in these efforts." said Bob Cole, President, World Wide Stereo
Hatfield, PA (PRWEB) January 04, 2015
World Wide Stereo, one of the nation's leading, independent e-commerce and brick and mortar retailers of consumer electronics and home automation services, has named Blake Harrison, Director of Online Marketing and Development.
"Blake brings a great deal of knowledge to his role at World Wide Stereo, including a broad marketing background with solid experience in digital strategy and e-commerce," says Bob Cole, Founder and President of World Wide Stereo. "Throughout his career, Blake has assisted a variety of consumer brands to establish and expand their digital marketing footprint. A major focus of our growth strategy is to strengthen World Wide Stereo's brand and product equities by connecting with consumers in new ways. Blake will play an important role in these efforts."
Harrison possesses diverse experience with interactive agencies, consultancies and corporations. Prior to joining World Wide Stereo, Harrison served as President of BHH Consulting, a marketing consulting firm that specializes in assisting companies to maximize online profitability.
Harrison has managed media and paid search campaigns for clients such as Eastbay, Footlocker, L'Oreal, and the Greater Philadelphia Marketing & Tourism Corporation. Additionally, Harrison has organized and executed comprehensive online marketing programs for clients that include Microsoft, CollegeHumor, Lane Bryant, Fashion Bug, Universal Studios, Things Remembered, American Cancer Society, and Toll Brothers. Harrison earned a bachelor's degree in econometric analysis and economic theory from the University of Delaware, and is a regular speaker at industry events that include the annual iMedia summit.
For over three decades, World Wide Stereo has been a leading provider of emerging technologies, both cutting edge and practical in the consumer electronics arena. With a reputation for integrity and quality, World Wide Stereo has survived the test of time by offering personal service, award winning installations, and competitive pricing. An organization that finds its foundation in the credo, "Doing well by doing good," World Wide Stereo continues to maintain this philosophy by giving back to the community and providing products that truly do bring families together. A full-service, custom creative design and installation team brings the finest audio, video, home theater and home integration products to reality. With two showrooms on Rt. 309 in Montgomeryville and in the Ardmore plaza on the Main Line, World Wide Stereo continues to exceed customer's expectations. For more information follow World Wide Stereo on Facebook, Instagram, and Twitter.
###
For more information on World Wide Stereo please visit:
http://www.wwstereo.com
Or visit the showrooms at:
Montgomeryville: 754 Rt. 309, Montgomeryville, PA 18936
215-368-8343
Ardmore: 58 Greenfield Ave, Ardmore, PA 19003
610-649-7002