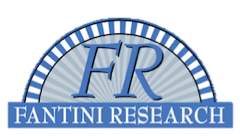 The long and slow recovery of America's gaming industry took another step back in November
(PRWEB) January 05, 2015
The long and slow recovery of America's gaming industry took another step back in November as revenues fell 1.26 percent from last year, and dropped 2.61 percent on a same-store basis, according to the latest edition of Fantini's National Revenue Report.
That makes three down months in the past seven for a very uneven recovery. The decline also comes amid more optimistic talk that regional markets are
recovering, and evidence in almost every statistical measure that American consumers are back to near normal.
Indeed, factor out Las Vegas-dominated Nevada, and the rest of the country saw gaming revenues decline 1.76 percent overall and 3.61 percent same store.
Those figures will change when final numbers come in, but they're close enough to say casinos still haven't snapped back.
The calendar was negatively affected by a slight amount as 2013 had 10 Fridays and Saturdays in the month compared to nine in 2014. But this November also had one more Sunday that, in many regional markets, is as strong as a Friday.
The year-to-date figures are also down, 1.27 percent overall and 2.02 percent samestore. That presents the prospect that overall 2014 casino revenues will fall below 2013 and break a several-year trend of growth from 2009's post-recession bottom.
We'll see when December revenues are reported in January.
The 100-plus page National Revenue Report is available at http://www.fantiniresearch.com/products/other-subscriptions/national-revenue-report, or by contacting Ashley Hara or Mike Pelrine toll-free at 866-683-4357 or by email at ahara(at)fantiniresearch(dot)com.