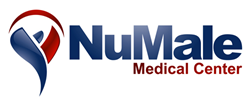 Our unique approach to overall health ensures that patients leave our office not only with the tools to overcome their symptoms, but also to improve their overall well-being
Tucson, AZ (PRWEB) January 05, 2015
NuMale Medical Center, a nationwide network of clinics focused on treating men suffering from sexual dysfunction and aging-related conditions announced today that its Tucson, Arizona office will open on January 12, 2015. NuMale's ninth clinic nationwide, and its first in the Grand Canyon State, the new Tucson office will offer the same innovative approach and customized treatments that have made the company so successful throughout the country.
Founded and led by accomplished physician Dr. Christopher Asandra, M.D., NuMale Medical Center takes a therapeutic approach, grounded in sound medicine, to male sexual health and overall wellness. On his first visit, each NuMale client receives a comprehensive, confidential medical examination and consultation. NuMale's expert medical team then designs an individually tailored treatment plan based on the individual's specific situation, needs and medical history.
NuMale treats all aspects of men's health, employing safe, innovative and FDA-approved treatments and techniques. From medical weight loss to erectile dysfunction (ED), premature ejaculation (PE), low testosterone (low-T) and much more, NuMale's expert medical team has the specialized knowledge and experience to address the various health issues men face as they age. NuMale also offers powerful, proven treatments for hair loss and is an industry leader in platelet-rich plasma (PRP) treatments for male enhancement.
"Our unique approach to overall health ensures that patients leave our office not only with the tools to overcome their symptoms, but also to improve their overall well-being," said Chief Medical Officer Dr. Christopher Asandra, M.D. "By treating the root causes of sexual dysfunction and aging-related conditions, NuMale delivers results that help restore our patients' confidence, their health, and their relationships. We are thrilled to bring our safe, proven treatments to men in Tucson."
For a limited time only, NuMale will offer a special $99 consultation for new patients seeking treatment for ED. The consultation includes a comprehensive evaluation, lab work, and much more. NuMale's individualized treatments have proven so successful that they offer a money-back guarantee on this consultation.
Conveniently located just one block from the Tucson Medical Center, NuMale's new office is located at 5240 East Knight Drive, Suite 100, Tucson, AZ 85712. For more information, or to schedule an appointment, call (520) 582-9399 or visit http://www.numale.com.
About NuMale Medical Center
NuMale Medical Center is a leading national provider of customized, comprehensive treatment for male sexual dysfunction and enhancement. NuMale helps men suffering from erectile dysfunction (ED), low testosterone (Low-T), premature ejaculation and low sex drive, utilizing a wide range of the most highly respected, FDA-approved treatments. NuMale's innovative services include bio-identical hormone replacement, medical weight loss, NeoGraft hair restoration and the Priapus procedure. Founded and led by accomplished physician Dr. Christopher Asandra, NuMale Medical Center has expanded rapidly since its founding in 2013, with nine facilities nationwide and many more to come. Learn more at http://www.numale.com and follow the company on Facebook, Twitter and LinkedIn.