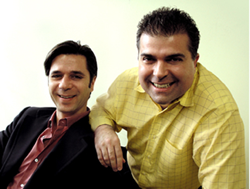 "Creating defensible documentation is essential to protect your future as a physical, occupational, or speech therapy provider and your practice. "
Astoria, NY (PRWEB) January 05, 2015
One of the more frustrating parts of any physical therapy practice lies not with the patients or the practitioner's ability to heal, but with providing the proper documentation and paperwork required by Medicare and other third party payers.
Physical therapists must make sure they are constantly on top of changes in the rules and regulations required by these organizations. For instance, Medicare has recently released new, revised documentation requirements that must be known and properly complied with.
Creating defensible documentation is essential for the survival of a physical, occupational, or speech therapy provider and their practice.
Hands-On Seminars, working with the PT Compliance Group, is offering a workshop to help physical therapists enhance their documentation and decrease payment denials due to non-compliant paperwork.
This workshop, entitled "Transform Your Documentation" includes 2 days of live training with plenty of lab time.
Upon completion of this course, participants will be able to:
1. Identify methods to write defensible documentation that links objective and measurable physical impairments to functional deficits that requires the skilled intervention of a physical or occupational therapist
2. Describe how to establish medical necessity for patient evaluations that defensively document reasonable and necessary services under current third party payer requirement.
3. Explain how to justify individualized documentation of patient progression that assesses condition, complexities, and sophistication.
4. Demonstrate knowledge of how to successfully write defensible documentation for initial evaluations, daily notes, progress notes, reevaluations, and discharge summaries.
Seminar will be held in:
Astoria, New York
January 24th and 25th, 2015
8:30AM to 5:30PM
Hands-On Seminars, Inc. (HOS) is the leading international continuing education organization in the world, awarded the Lecture & Seminars Award as the best Lecture and Seminar Company from the Lectures and Seminars Bureau over the past two years. Their purpose is to provide the best quality Manual Therapy seminars at an affordable cost. For further information, please contact: Alexandra Rosner at 888-767-5003 or info(at)handsonseminars(dot)com
###