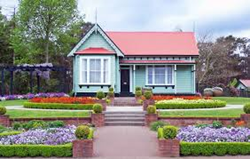 Mortgage rates vary from one bank to another based on an individual's credit score.
Chicago, IL (PRWEB) January 03, 2015
Peoples Home Equity expects many first-time home buyers to enter the market this year and apply for a home loan. In the essence of savings time, the lender offers the following tips to give buyers the ability of knowing when it's a good time to purchase a home
Know Your Credit Score: Many first-time home buyers frequently begin applying for a mortgage among many lending locations without know their credit score. Yes, one can find out their credit score while going through the application process but it's a waste of time if the credit report has a mistake on it! Individuals should know their credit score before applying for a mortgage. Some may be surprised to see that mistakes are shown on their report, certain amounts of debt may be shown that simply does not exist anymore. Or perhaps a recently missed payment that was taken care of by a personal banker still shows up a missed payment on the credit report. Peoples Home Equity loan applicants have experienced having debt on their report that does not belong to them! One example was a gentleman who was an authorized user on his mothers credit card, the reporting agencies mistakenly applied his mothers $27,000 in credit card debt as his obligation under the assumption that he was a secondary user (not an authorized user) this severely affected his credit score! Mistakes likes these are easily fixed, but take time, in this case it took 3 weeks for the agencies to correct the report and increase the credit score. To avoid wasting such previous time, especially when a desired home is listed receiving multiple bids from others, one should check review their credit report and correct it if necessary. One can check their credit report at: http://www.freecreditreport.com/
Obtain Financing: Once the individual knows their credit score, one should always explore all their financing options. Mortgage rates vary from one bank to another based on an individual's credit score. Peoples Home Equity knows that obtaining financing is a necessary step for most prospective buyers before any of the fun home searching can take place. By obtaining financing the mortgage applicant finds out how much money they may borrow. In addition, a down payment is required for financing. Depending on the loan that one is a applying for, down payments may be as low as 5%. One should be prepared by having some money saved or should find other ways to raise some cash, like asking mom and dad, selling a car, or starting a weekly savings plan
Figure Out What Type Of Property Is Needed: Peoples Home Equity sometimes hears from its clients that they have buyer's remorse. To avoid this experience, analyze what is needed from the new home and find a property fulfills these needs. This could be the condition of the interior to save refurbishing costs, the quality of local schools, or the location from work. Most individuals by based on a combination of all these factors and more.
If buyers follow the process listed above they will know how much they may borrow, at what rate, and whether or not a home in a certain area is right for them.
Peoples Home Equity wishes all prospective home buyers a wonderful holiday season. If in need of a mortgage, consider speaking to a PHE loan officer today at: 262-563-4026.