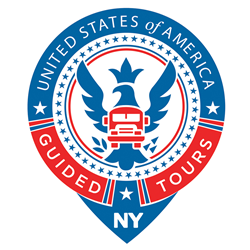 New York, NY (PRWEB) January 19, 2015
USA Guided Tours™ just announced the expansion of their sightseeing/tour operations to New York City effective December 8, 2014.
"As a successful and thriving new company, we are very excited about our new venture of expanding our operations to one of the top destinations in the world. Our goal is to continue to grow our brand, and expand operations to other national and international destinations," said Luis Pablo Yarur Terre, Investor and part-owner of USA Guided Tours™.
USA Guided Tours™ is ranked among the highest rated companies on Trip Advisor and Viator, offering a combination of bus, walking, and water sightseeing tours. With their focus on conducting smaller group tours, it's allowed visitors to get a more personalized sightseeing experience, and interact closely with their experienced Tour Guide.
USA Guided Tours™ has received rave reviews from industry insiders and Washington, DC visitors, alike, and was recently nominated for the 2014 Concierge Choice Award by the Washington Area Concierge Association (WACA).
For more information or for reservations, please visit http://www.usaguidedtoursny.com, or call 917.708.2155