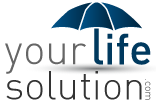 Clearwater, FL (PRWEB) January 04, 2015
YourLifeSolution.com, a service which offers consumers the ability to instantly compare competing life insurance products online, is today publishing what they claim to be the carriers with the fastest underwriting times. The purpose of doing this is to give consumers who need coverage immediately a guide to which carriers can deliver coverage in a matter of days instead of weeks. "Consumers should know that it's usually in their best interest to wait the typical 5-8 weeks to get a better offer on life insurance, but if someone needs coverage due to a divorce decree or some other imminent issue then these carriers are the ones who deliver quickly. The best of them by far would be Sagicor and it's the one I would give the most credit to", said Eric Smith, the founder and independent life insurance agent of YourLifeSolution.com.
Life Insurance Carriers with Fastest Underwriting Times According to YourLifeSolution.com:
-National Life Group
-Fidelity Life Association
-Sagicor Life
-American National Insurance Company
YourLifeSolution.com encourages everyone to view their own life insurance rates within the quote tool on the front page of the service's site. Consumers can also get instant life insurance policy quotes by phone at 888.374.2764.