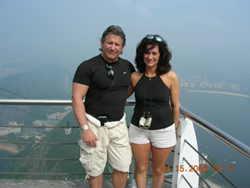 Diet Doc gets back to basics by first teaching patients how to eliminate and flush dangerous toxins from their system, enabling the body to naturally, safely and rapidly burn belly fat.
Los Angeles, CA (PRWEB) January 06, 2015
Diet Doc understands that, because most people do not have a health or medical background, learning what foods to eat to successfully burn belly fat can be challenging. With this in mind, Diet Doc updated their diet plans that are now enhanced with prescription hormone diet treatments that work with newly designed weight loss recipes to increase the speed that patients burn belly fat. These proven effective diet plans have already helped thousands of patients melt embarrassing and dangerous belly fat while also leaving them with the knowledge and skills necessary to sustain their weight long term.
During an initial online doctor consultation, and after a thorough review of the patient's entire system and medical background, qualified patients will receive Diet Doc's prescription hormone diet treatments and exclusive belly fat burning supplements. All treatments and supplements can be ordered over the phone or internet and will be shipped directly to the patient's home. And, because hormone diet treatments work best when used in conjunction with a healthy, low fat meal plan, each patient will also receive a copy of the newly designed Diet Doc cookbook, which contains over fifty pages of low calorie weight loss recipes that make meal planning simple and easy.
Diet Doc's medical weight loss program combines the smart nutritional food concepts behind such diets as the Paleo diet, gluten free diets and the Atkins diet into a new and modern approach combined with prescription hormone treatments to naturally, safely and rapidly burn belly fat. By getting back to basics, freeing the liver of toxic chemicals, processed food, sugar and carbs, and adding prescription hormone treatments, exclusive diet pills and appetite suppressants, patients easily release weight and burn belly fat without the typical dieting side effects of hunger, cravings and fatigue.
Because the Diet Doc team recognizes that some patients will require more assistance with their weight loss recipes, certified nutritionists work closely with patients to tailor meal and snack plans that increases the effectiveness of their belly fat diet. By tailoring meal and snack plans that are compatible with each patient's age, gender, health history, lifestyle and food preferences, patients are easily able to stick to their weight loss goals. This powerful combination signals the brain to force the release of stored fat that has nestled itself comfortably around the internal organs. This old, dangerous fat is then used for fuel and quickly flushed from the system.
People throughout the country are turning to Diet Doc's modern and uniquely designed diet plans for their weight loss needs. The company has become the nation's weight loss leader by providing diet plans that include unlimited access to the team of specially trained doctors, nurses and nutritionists, prescription hormone treatments and proprietary diet products that are manufactured in the U.S. in fully licensed, FDA approved pharmacies, medical monitoring throughout and a level of personal service that cannot be duplicated by the competition.
Call today to schedule a personal consultation to learn how to eliminate dangerous toxins from the body and burn belly fat naturally, safely and rapidly.
About the Company:
Diet Doc Weight Loss is the nation's leader in medical, weight loss offering a full line of prescription medication, doctor, nurse and nutritional coaching support. For over a decade, Diet Doc has produced a sophisticated, doctor designed weight loss program that addresses each individual specific health need to promote fast, safe and long term weight loss.
Diet Doc Contact Information:
Providing care across the USA
Headquarters:
San Diego, CA
(888) 934-4451
Info(at)DietDoc(dot)info
http://www.dietdoc.com
Twitter: https://twitter.com/DietDocMedical
Facebook: DietDocMedicalWeightLoss