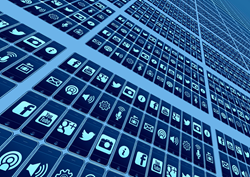 The fact that 100% of MarketDeveloper's varied client base now includes triggers in their customer communication plans is testament to its success.
London, UK (PRWEB UK) 6 January 2015
MarketDeveloper has spent the last few years perfecting their Marketing Automation platform. As a database solution MD provides clients with a complete overview of their contacts. The triggered campaign functionality, combined with the data functionality, allows users to send sophisticated and streamlined campaigns based on almost limitless parameters.
Three years ago MarketDeveloper reported that 25% of its clients were taking advantage of its trigger based marketing campaigns, since that time the company has invested significantly in the automation side of its end-to-end marketing platform. The fact that 100% of its varied client base now includes triggers in their customer communication plans is testament to its success.
One of the largest surges in client uptake of triggered marketing comes in the form of travel companies. MarketDeveloper has seen a noticeable rise in the number of its clients based in the travel sector. It is perhaps to be expected given the large variety of datasets associated with the industry that trigger based marketing is proving so successful for these companies. In the last few months Archers Holidays, Avalon Cruises, Visit Wales and Glasgow Life have all performed incredibly successful triggered marketing campaigns.
Marketing Insight Director Paul Schulz said of the news, "It is a fantastic endorsement of MarketDeveloper's trigger based marketing credentials that every one of our clients now takes advantage of it. We have a huge variety of clients, both in terms of size and industry, and that they all include trigger functionality reflects that MD can be tailored to suit any brief."
MarketDeveloper has spent the last two years refining and perfecting its solution as a truly automated marketing suite. MD is hopeful V5.2, which is to be launched later this year, will cement its reputation as a hassle free and communication focused marketing solution.
About MarketDeveloper
MarketDeveloper is a CRM and Marketing Automation supplier based in Egham. The company was formed from the merging of two marketing solutions in 2009 and has been committed to creating and updating a highly powerful, flexible and intuitive Database Marketing solution. Since launching v5 of its system MarketDeveloper has seen 99.999% deliverability rate and includes The Mail, VisitWales, ScotRail and Cosmos amongst its clients.