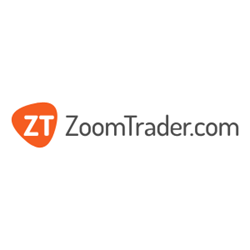 ZoomTrader became one of the biggest binary options brand.
Nicosia, Cyprus (PRWEB) January 08, 2015
As one of the largest and most pedigreed binary options trading platforms in the world licensing was a natural step for ZoomTrader to be able to continue to serve their customers with the highest level of support possible.
At ZoomTrader the goal has always been to be the best. It just happened that ZoomTrader became one of the biggest as well. Smart traders flock to quality.
Now ZoomTrader's customers will have even more to rave about. Even though licensing won't change much for ZoomTrader's clients' trading experience it is still something to be proud of. Zoomtrader has been striving to maintain a high level on internal regulation from day one and most of the internal policies are more strict than what CySEC requires.
ZoomTrader will still offer the highest-possible levels of customer service and the best-possible trading experience thanks to our agreements with Novox Capital Ltd. and Tradologic.
ZoomTrader's expert staff of account managers will continue to provide the exemplary level of support and guidance they always have. Traders will now have that little extra piece of mind that comes from using a fully licensed platform.