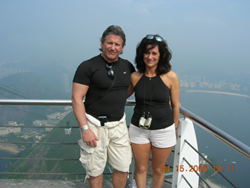 Existing clients can call today to take advantage of never before offered discounts and savings on Diet Doc's exclusive, safe and effective weight loss products.
Los Angeles, CA (PRWEB) January 07, 2015
Because Diet Doc believes that everyone deserves the opportunity to be physically and emotionally happy and healthy, they have bundled their most effective weight loss products and are offering diet product discounts to help their clients begin the New Year with easily attainable weight loss.
Now, existing Diet Doc clients can stock up and save with never before offered diet product discounts. Diet Doc's skinniest bundle can be ordered for a mere $249 and includes:

One-month supply of specially formulated prescription hormone diet treatment injections, or;
One-month supply of hormone diet treatment tablets;
One-month supply of Diet Doc's exclusive diet pills. These proprietary diet pills are specially formulated to address emotional eating, carbohydrate and sugar cravings and also include the newest appetite suppressants and fat burner accelerants;
30-day supply of Diet Doc weight loss shakes;
Diet Doc weight loss oil to begin burning excess fat immediately upon ingestion;
Diet Doc's newest multi-vitamin formulated to be specific to those who follow a rapid weight loss program.
Other diet product discounts include:

Purchase a one-month supply of hormone diet treatments to be delivered directly to the home or office for immediate use. This offer includes complimentary shipping;
Three-month injectable hormone diet treatments, typically priced at $597 – now offered at a savings of $100 with free shipping;
Purchase a four-month supply of injectable prescription hormone diet treatments – receive an additional month on the house. Normally retailing at $796, clients can save over $200 and this includes free shipping.
Ready to reverse the signs and symptoms of aging? For the low introductory price of only $249, qualified Diet Doc clients can receive a one-month supply of their prescription human growth hormone anti-aging therapy. Injected just before bedtime to aid in the body's recovery and repair process, clients report improved sleep as one of the first noticeable benefits of this powerful product.
To ensure their patient's safety, all Diet Doc diet products are manufactured in fully licensed, FDA approved, United States based pharmacies. All orders include a third party Certificate of Analysis, detailing the quality and quantity of all active ingredients.
Because Diet Doc is an all-inclusive, medically supervised weight loss program, new patients must complete a health questionnaire and consult online with one of the company's specially trained fast weight loss physicians prior to approval for their prescription diet products.
Call the leader in safe and fast weight loss before January 9, 2015 to take advantage of never before offered weight loss and healthy living bundles.
About the Company:
Diet Doc Weight Loss is the nation's leader in medical, weight loss offering a full line of prescription medication, doctor, nurse and nutritional coaching support. For over a decade, Diet Doc has produced a sophisticated, doctor designed weight loss program that addresses each individual specific health need to promote fast, safe and long term weight loss.
Diet Doc Contact Information:
Providing care across the USA
Headquarters:
San Diego, CA
(888) 934-4451
Info@DietDoc.info
http://www.dietdoc.com
Twitter: https://twitter.com/DietDocMedical
Facebook: DietDocMedicalWeightLoss