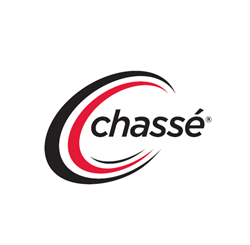 We wanted to give your everyday cheerleader, cheer coach, and cheer parent a voice to tell their personal experiences and advice
San Diego, CA (PRWEB) January 07, 2015
Chassé has released a new blog that includes personal stories, advice, and cheerleading tips from current and former cheerleaders, cheer coaches, and cheer parents. This blog is meant to provide valuable information to people within the cheerleading world from multiple views. It is a blog written specifically for cheerleaders from the perspective of cheerleaders.
"We wanted to give your everyday cheerleader, cheer coach, and cheer parent a voice to tell their personal experiences and advice," said Chassé Marketing Manager Jessica Rzeszut. "Having multiple perspectives from different people associated with cheerleading will allow our readers to grow and learn even more than they would have," added Rzeszut.
These articles range from advice on how to prepare for cheering at sports games and performing at competitions, to the many benefits that come with being a cheerleader. This blog also includes some fun facts that only cheerleaders can identify with and understand.
"I am so excited to get started on the blog. Thank you so much Chassé for this opportunity," said Chassé blog contributor, Jessica Gauthier-Simpson.
Chassé is continuously searching for writers interested in contributing to the blog who have experience as cheerleaders, cheer parents, and/or cheer coaches. Writers may contribute a few articles, or agree to contribute on a monthly basis. Writers who are interested are encouraged to fill out the contributor form on the Chassé blog website. Those who submit this form will be contact directly by the Chassé blog editor.
About Chassé:
Chassé® is a leader and innovator in the world of cheerleading apparel and accessories, providing affordable and high-performance in-stock cheerleading apparel to cheerleaders of all ages.