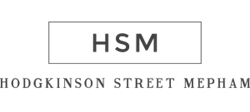 Portland, Oregon (PRWEB) January 06, 2015
Jeffrey Street, managing partner of Hodgkinson Street Mepham in Portland, has been recognized for his extensive trial experience by the American Board of Trial Advocates (ABOTA) and is now an Advocate-level member.
The organization's membership is by invitation only and is based upon an attorney's trial experience, integrity and reputation. ABOTA's primary goal to educate the public about the importance of retaining the right to trial by jury has been maintained through a series of continuing education seminars for new and seasoned attorneys with their Masters in Trial Program.
Street, as a second year member, participated in a Masters in Trial seminar on Nov. 6 in Seattle, WA and delivered the closing argument for the defense. Other ABOTA members and advocates gave the opening statements, direct and cross examination of witnesses and closing argument for the Plaintiff in the Expedited Jury Trial.
The full mock trial lasted one day and granted Mandatory Continuing Legal Education credits to participating attorneys. Such credits are used to satisfy continuing education requirements necessary in many states for attorneys to maintain their license.
"I would be happy to be a part of the Masters in Trial Program again; it was a great experience," said Street.
After his graduation from Lewis & Clark College, Northwestern School of Law in 1986, Street has presented frequently on topics related to medical malpractice; has presided over four non-profit organizations; and has advocated for his clients in hundreds of trials and arbitrations.
About Hodgkinson Street Mepham, LLC
Hodgkinson Street Mepham, LLC (http://www.hs-legal.com) is a Portland litigation defense law firm established in 2009. Recognized as a leader in medical malpractice defense, construction defect, catastrophic personal injury, and real estate litigation, the firm represents some of the top healthcare professionals, corporations and individuals in the Pacific Northwest. Hodgkinson Street Mepham attorneys have tried hundreds of jury trials and arbitrations in Oregon and Washington throughout their careers.