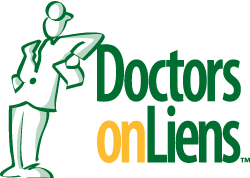 Dr. Lim...has such an exceptional background and his passion for healing his patients is second to none.
Baldwin Park, CA (PRWEB) January 05, 2015
Dr. Edward Lim, a highly regarded doctor in the personal injury and workers compensation field is both a licensed chiropractor and acupuncturist. His unique education and experience, combined with the reputation of the Doctors on Liens network, have made Dr. Lim one of the most sought after doctors working on a lien basis in all of South Los Angeles. Now Dr. Lim is adding a second office in Baldwin Park to ensure personal injury victims have access to comprehensive medical care following a traumatic injury.
Dr. Lim brings a unique philosophy to the treatment of major injuries. His education at both UCLA and Southern California University of Health Sciences has given Dr. Lim knowledge of treatment options in both traditional and eastern medicine. Dr. Lim has practiced and taught eastern medicine in multiple settings and now uses that wealth of experience to create custom treatment plans for every patient.
Says Doctors on Liens, Inc. president, Samantha Parker, "I couldn't respect a doctor more than I do Dr. Lim. He has such an exceptional background and his passion for healing his patients is second to none. His practice is grounded in both eastern and western medicine, and I can't think of a person who wouldn't be comfortable treating with him."
Doctors on Liens is an innovator in the medical lien specialty referral industry and has forged close relationships with both legal firms and medical practices over the past 20 years. Doctors on Liens features medical specialties including board certified orthopedic surgeons, neurologists, general practitioners, psychologists, and chiropractors. Each medical office is independently owned and operated and all appointments can be conveniently scheduled directly with the facility.
Doctors on Liens lists medical professionals who offer medical services on a lien basis in Southern California, Central California, and Nevada.