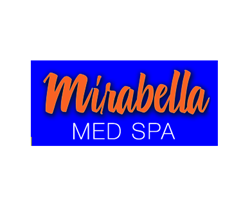 (PRWEB) January 06, 2015
Mirabella Med Spa, specializing in skin repair and anti-aging treatments, went live in late December with its new website, designed by Kalamazoo area web developer Blue Fire Media.
Mirabella Med Spa, based in Schoolcraft south of Kalamazoo, offers advanced techniques in facial aesthetics, damaged skin repair and rejuvenation of a client's appearance. The techniques include chemical peel, laser therapy, Botox, wrinkle fillers, facials and massage. Mirabella serves a market that runs from northern Indiana to Grand Rapids, and from the Lake Michigan shoreline to Coldwater.
The spa opened in the early fall of 2014, posting a temporary website until the new design was ready to be launched. The permanent site that Blue Fire created for Mirabella is a responsive design, automatically adjusting the site's layout to fit any screen it's viewed on, from desktops to smartphones. Mirabella's website address is http://www.mirabellamedspa.com.
Blue Fire Media is a Kalamazoo Web design company with a focus on Search Engine Optimization (SEO) and Internet Marketing. Blue Fire Media works with local clients to help them improve their brand online and increase their business through their online presence. More information is available at http://www.bluefiremediagroup.com.