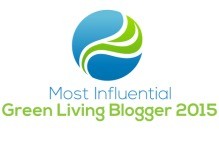 ... a ready-reference of some of the best human resources available... This collection of green bloggers and blogs is truly a cornucopia of vital information.
Wilmington, DE (PRWEB) January 06, 2015
Intent on identifying the top 50 green living bloggers to watch in 2015, PlushBeds, a leading natural latex mattress provider, has published a virtual Who's Who of the leading personalities and authorities in the green living space, complete with rich descriptions of each of the awardees and their online publications.
Winners of the Most Influential Green Living Blogger distinguishment were chosen by PlushBeds based upon their real life experiences in natural living principles, their abilities to convey clear and actionable eco-friendly topical material on their blogs, the chosen social and ethical causes they each stand behind in their quest to influence others, personal achievements attained within the realm of green living, and their accumulated network of regular readers and social network followers garnered since the inception of their individual blogs.
Michael Gordon, PlushBeds VP of Operations, remarked on the selection process of the top green living bloggers: "The field from which we had to choose, although not saturated, still made it very difficult to narrow down to 50 bloggers that we felt best represented the excellence to be found in the green living niche. We're confident that the bloggers awarded as the top influencers have gotten to where they are today by strict adherence to true principles that have the ability to guide our society in the direction of a more sustainable future. Our hope with the project is that we've come up with a ready-reference of some of the best human resources available for any questions that those wanting to live more sustainably, those wishing to improve upon their already environmentally-friendly lifestyles, or even those sitting on the fence, will turn to for ideas and advice. This collection of green bloggers and blogs is truly a cornucopia of vital information."
Bloggers covered in The 50 Most Influential Green Living Bloggers for 2015 come from a variety of backgrounds, some having been instilled with a green ethic since childhood, while others made the conscious decision to live more sustainably in their adult years. A few were faced with a very real set of dire circumstances that essentially required that they make drastic changes in their lifestyles or face an early demise.
Patrick Gunther, one of the researchers for the project, noted this about his experience: "It was a very rewarding experience to learn about the backgrounds of these bloggers. I discovered everything from lawyers to entrepreneurs to homemakers to passionate advocates. Already having followed many of them for some time, I had gotten to know of their valuable contributions, but the most fun part was to dig a little bit deeper and find out how it was they got where they are today. To see where they came from and how their lives were shaped and molded by their conscious lifestyle choices was an inspiration, especially because they are all so encouraging. Their mindset is, on the whole, "If I can do it, so can you." It's no wonder they have such a vast following, on the social networks in particular. All told, cumulatively, I would estimate it to be in the millions. These people are not to be underestimated. Their voices have already made, and will continue to make, a huge difference in society."
Though a common thread is taking your green journey one step at a time, the focus of each of the reviewed green living blogs awarded with the Most Influential Green Living Bloggers of 2015 badge of honor are wide and varied. A couple of examples of this are the blog Zero Waste Home, where the concentration is aimed more towards creating as little waste as possible, whereas with the blog The Green Divas, Meg and Lynn run a radio show and interview expert guests and cover serious environmental issues of the day. Some of the blogs reviewed are focused more on non-toxic household cleaning products and natural skin and body care, while still others go into great depth about eating whole or raw foods and making up more nutritious meal plans, providing the reader a wonderful assortment of organic, vegetarian, and gluten-free recipes. Readily apparent with the reviewed blogs is that they include beautifully photographed illustrations of the topics covered. The tutorials and DIY projects are explained in exhaustive detail as well. Newcomers to the path of living more sustainably will find plenty of great, actionable material on these very talented top green influencers' blogs.
PlushBeds is a natural latex mattress manufacturer and online retailer, headquartered in Wilmington, Delaware. Supporting the cause of sustainability, PlushBeds produces and sells all-natural latex mattresses via its website, PlushBeds.com, and supports students seeking an eco-degree by awarding a green scholarship bi-annually. For more information on PlushBeds' scholarship opportunities, please visit: http://www.plushbeds.com/PlushBeds-Green-Scholarships/.